A lot of Indian sweets recipes calls for khova/khoya and if you can find it in a store near you, it makes the job easy but if you can't get it then this recipe will come in handy. Making khoya in the traditional method takes a lot of time so this is a easy simple instant method which works very well.
I have already posted another method to make instant khoya in microwave, I made this khoya to make this kulfi recipe and I'm sharing it here. It's pretty much the same recipe but the method of making it is different, this is made on stove top whereas the previous recipe is made in microwave.
INSTANT KHOYA
Preparation time 5 mins | Cooking time 10 mins | Makes 350 gms
Ingredients
Milk powder - 200 gms (1 and 3/4 cup)

Milk - 1 cup

Ghee - 5 tbsp
Method
1. Heat the milk in a wide pan.
2. Add the milk powder and keep stirring till it blends with the milk and is smooth.
3. Add the ghee and mix it in.
4. Keep stirring until it becomes thick and doesn't stick to the sides of the pan.
Notes
1. You can use this khoya to make sweet dishes like gulab jamun, kulfi etc.
Until next time,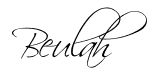 Share this post if you found it useful!