My kids like to take chapathi to school but they want to eat the chapathi only with curd. They don't like eating it with any veggies. This recipe is an easy way to make their lunch more healthy. The addition of eggs makes it protein rich and it makes the chapathi tasty too. You can add some vegetable stuffing in the middle and roll it up too. But my kids don't like it that way so I simply cut this up and pack it with curd.
EGG CHAPATHI
Preparation time 0 mins | Cooking time 5 mins
Ingredients
Cooked chapathi - 2

Eggs - 2
Method
1. Break open an egg on the tawa and add salt and pepper on it.
2. Now gently place the cooked chapathi on the egg and press lightly.
3. Cover with a lid and let it cook for 2 minutes.
4. Flip the chapathi when the eggs are cooked and remove it from the flame.
Notes
1. You can also break open the eggs in a bowl and add masala to it and make a masala egg chapathi.
2. You can keep some vegetable as a stuffing and roll it up and pack for lunch.
Until next time,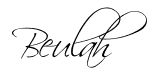 Share this post if you found it useful!