These tiny little sweet basil seeds are a powerhouse of nutrient dense food that you can find in the supermarket. They help in weight loss, reduce body heat, relieves constipation, controls blood sugar levels, treats acidity, improves skin condition and many more!
There are many different ways to include sabja seeds in our diet, the simplest being adding a tbsp of these seeds to a litre of water and then drinking this water. But if you don't like drinking water with sabja seeds then you make different desserts with it. This pudding is an easy way to enjoy a dessert and have these healthy seeds.
CHOCOLATE BASIL SEED PUDDING
Preparation time 5 mins | Serves 1
Ingredients
Milk - 1 cup

Cocoa powder - 1 tbsp

Basil seeds - 1/4 cup

Honey - 2 to 3 tbsp or to taste
Method
1. Add 2 tbsp of milk to the cocoa powder and mix well without lumps.
2. Add the cocoa powder paste to the milk and stir well.
3.
Add honey to sweeten.
4. Add the basil seeds and mix well. Let it rest for 30 minutes.
5. Pour into serving bowls and refrigerate for 4 hours or overnight.
6. Serve with chopped fruits or nuts.
Notes
1. You can make the same with chia seeds as well.
2. If you don't like the chocolate version then you can skip the cocoa and make it vanilla basil seed pudding.
3. You can add a pinch of salt and cinnamon powder too.
4. You can also blend the whole thing in a blender but sometimes it gets slimey and I don't like that so I just add the basil seeds to the milk and don't blend it together.
Until next time,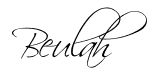 Share this post if you found it useful!