Keerai thandu poriyal is a stirfry made with only the stems of the keerai.
I make a lot of
keerai
poriyal
and my kids don't like eating the stems of the greens. So my maid suggested this recipe where you can cook the stems separately and make a
poriyal
out of it. The stems are already so tender so it cooks pretty well. I put it in the pressure cooker to make sure it was well cooked so that my kids will not fuss about it!
KEERAI THANDU PORIYAL
Preparation time 15 mins | Cooking time 10 mins | Serves 2-3
Ingredients
Keerai thandu - 1.5 cups

Onion - 1

Green chilli - 1

Turmeric powder - 1/2 tsp
Cumin powder - 1/2 tsp

Salt - 1 tsp or to taste

Water - about 2 tbsp to sprinkle
Some other keerai recipes
Method
1. Take the thandu and chop it fine and wash it well and set aside.
2. In a kadai, heat the oil, add the mustard seeds, cumin seeds, urad dal and the curry leaves.
3. When the mustard seeds splutter, add the chopped onion and the green chilli. Saute until the onion is translucent.
4. Add the cumin powder and the turmeric powder and mix well. Cook for 3 minutes.
5. Add the keerai thandu and salt and mix well.
6. Sprinkle little water and cook for about 5-7 minutes until the thandu is well cooked.
7. Switch off and serve.
Notes
1. I used a pressure cooker as I wanted to be sure that the thandu was softly cooked for my kids. An open pan is more than enough to cook this dish.
2. Add more green chillies for spice. My kids don't eat spicy food.
Until next time,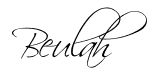 Share this post if you found it useful!