I don't make jellies at home as kids are not too fond of it but someone gave me 2 packs of jellies and I did not want to waste it and I made these cute little boats. I have seen these pictures in pinterest and wanted to try them out. Sure enough, seeing the little boats my kids were pretty excited to try them! You can make these for birthday parties and I'm sure it will be a huge hit among the kids!
JELLY BOAT
Preparation time 15 mins | Setting time 4-6 hrs | Makes 12
Ingredients / Things needed
Jelly crystals - 1 pack (I used weikfield brand)

Orange skins - skin of 6 whole oranges, cut in half

Tooth picks / skewers - 12

Small pieces of chart paper - 12
Method
1. Juice the orange and take the skin of the oranges and gently remove the fibre from inside. Make sure you don't make holes in the skin.
2. Once clean set it on muffin tray or small cups.
3. Prepare the jelly as per the instructions on the packet.
4. Pour the jelly into the orange skins and leave it in the refrigerator for 4-6 hours.
5. Cut small rectangular shapes of chart paper. I used A4 size paper.
6. Push the skewer/tooth pick through both ends and make a sail. Set this aside.
7. After 6 hours when the jelly has set well, cut each half into two.
8. Now gently place the sail in the middle.
And that's it, cute little jelly boats ready!
Notes
1. If you find it difficult to remove the pith in the skin of the oranges, just run the orange a little longer in the juicer and all the pith will come out easily.
2. If by mistake you've made a hole in the orange skin, fill it with some of the pith you removed from the orange and seal the hole.
3. You can use any flavor you want, I used orange.
4. Prepare the jelly exactly as per the instructions given in the pack. Only then it will set perfectly. You can refrigerate it overnight too.
Until next time,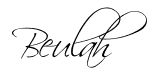 Share this post if you found it useful!