Mango and Tender coconut milkshake is the perfect combination for summers! When I first came across this recipe I wasn't sure how it would taste but having made it, I can't wait to try many different variations! The deep intense flavor of the mango and the light tender coconut tasted so delicious!
MANGO TENDER COCONUT MILKSHAKE
Preparation time 10 mins | Serves 3
Recipe from - here
Ingredients
Mango - 1 cup

Tender coconut pulp - 1 cup

Chilled milk - 2 cups

Sugar - 2 tbsp (or to taste)
Method
1. Chop the mangoes and the tender coconut pulp and add it to a blender.
2. Add 1 cup of milk and sugar blend to a paste.
3. Add the remaining milk and blend again.
4. Pour into glasses and serve.
Notes
1. If you want it thinner, you can use 3 cups of milk.
2. You can add some ice cream too.
Until next time,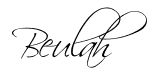 Share this post if you found it useful!