Watermelon juice is the easiest and most tastiest summer drinks of all! Although there are plenty of summer drinks that I make, this is my most favorite as it can be made quickly and it can quench your thirst so well!
If you're like me and you love watermelon juice then there are plenty of variations that you can do with this watermelon juice. Check it out below.
WATERMELON JUICE
Preparation time 10 mins | Serves 3
Ingredients
Watermelon - 1 large slice

Sugar - 2 tbsp (or to taste)
Method
1. Deseed the watermelon and roughly chop it up.
2. Add it to a blender and add the sugar and blend.
3. Pour into glasses and serve.
Notes
1. If giving this to kids, you can strain the juice before serving. My husband and me prefer without straining.
2. Add sugar depending on the sweetness of the fruit.
3. You can add some ice cubes too. I don't add ice cubes.
Until next time,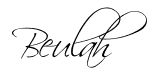 Share this post if you found it useful!