Summer is here and it is time to stock up on ice creams and popsicles! Musk melon is one of my favorite fruits and it's one of my favorite ice creams! So this summer, I made some musk melon ice cream! This is a soft, creamy and delicious ice cream that you can make for your kids this summer!
MUSK MELON ICE CREAM
Preparation time 10 mins | Setting time 8 hours | Makes 2 L
Ingredients
Whipping cream - 500 ml

Condensed milk - 3/4th tin (400 gm tin)

Musk melon puree - 2.5 cups

Vanilla - 1 tsp
To watch this video in English
To watch this video in Tamil
Method
1. Take 2 small musk melon, chop into pieces and blend to a puree. Make sure your have 2.5 cups of puree.
2.
Take 500 gm of whipping cream in a bowl.
3.
Add vanilla and beat for 3-4 minutes until soft peaks are formed.
4. Add 2.5 cups of musk melon puree and blend till it's well blended.
5. Now add condensed milk to taste and blend till it's well mixed.
6. Transfer the contents to air tight box and cling wrap to avoid ice crystals forming.
7. Freeze for 8-10 hours or overnight.
8. Remove and enjoy!
Notes
1. You can add some chopped pieces of musk melon too.
2. Adjust the sweetness to your taste.
Until next time,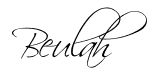 Share this post if you found it useful!