'Many times when we cook paneer, it turns out a little hard and rubbery but whenever I cook paneer, it always remains so soft and delicious so in this recipe we will see two simple tips to make sure your paneer remains soft even after cooking.
Tip 1
The first tip is to soak the cut paneer pieces in some warm to hot water.

I always soak my paneer cubes in warm water at the start of the dish and it remains in the warm water till I am ready to add it in the gravy.
This ensures that the paneer remains soft even after cooking.
Watch this video in English
Watch this video in Tamil
Tip 2
Never over cook the paneer.

Make sure you add the paneer last. I always finish all the steps that I need to do in the dish and then add the paneer at the last.
I don't cook the paneer for more than 2 minutes. After 2 minutes, switch off the flame and cover the pan, the paneer will cook in the remaining heat and remain very soft.

Make sure you don't add the paneer and cook for 15 minutes, then will make it hard and rubbery.
These two small tricks will always give you a soft paneer even after cooking.
Bible blessing
The LORD himself watches over you! The LORD stands beside you as your protective shade - Psalm 121:5
Until next time,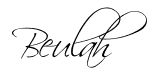 Share this post if you found it useful!