Moringa Juice for Weight Loss & Reduce Belly Fat | Flat Belly & Weight Loss Drink | Moringa Juice - In this recipe, we will see how to loose weight easily and to loose belly fat easily with this green miracle drink - the moringa juice.
There is scientific proof that Moringa leaves helps in reducing fat formation in the body and it also helps to burn fat in the body. So if you continue to take this drink regularly then it can help you loose weight and it can help in loosing the stubborn belly fat.
Here in India, since we get these leaves so easily, we always cook these leaves and eat it but cooking these leaves will lead to loss of half of it's nutrients so it's best to have this juice with fresh uncooked moringa leaves.
Ingredients
Warm water - 1 cup

Moringa powder - 1/2 tsp

Lemon juice - 1 tsp

Honey - 1 or 2 tsp
Watch the video in English
Method
1. Take luke warm water and add the moringa leaves powder and mix well.
2. Add the lemon juice and honey to taste and mix again and drink.
Notes
1. The lemon juice helps in the absorption of the nutrients in the moringa leaves.
2. Honey is added to offset the slightly bitter taste of moringa.
3. I used freshly homemade moringa powder, you can use store bought powder as well.
4. If you are on any medication, please consult with your physician before starting this juice.
5. Do not give this juice to small children.
6. Take this juice on empty stomach in the morning.
7. Do this for atleast 2 weeks to see any difference but also you need to eat healthy and exercise to see an overall effect.
8.Start by taking 1/2 tsp of moringa powder then after 2 weeks, if you body accepts it then you can increase it to 1 tsp.
Bible blessing - No weapon formed against you shall prosper. Isaiah 54:17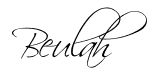 Share this post if you found it useful!