No Fondant Bible Cake | How to make a Bible Cake | Bible Cake Tutorial | Open Bible Cake Tutorial - In this recipe, we will see how to make a simple and easy Bible cake without fondant. You can make this Bible cake to celebrate Baptism or First Holy Communion.
Things needed
Cakes - 1 rectangular cake or 2 eight inches cake

Frosting - 2 cups (I used whipped cream)

Sugar syrup
Watch the video in English
Method
1. Take the two 8 inches cakes, place them side by side and cut the sides of the cake so that it looks like a book.
2. If you have a large oven then bake one rectangular cake.
3. Cut the sides of the cake and place it at the bottom of the square cakes to make it look like a book.
(Do watch the video to understand better)
4. Beat the whipping cream to frost the cake, refrigerate it.
5. Prepare the sugar syrup with 1/4 cup of sugar, 1/2 cup of water and 1/4 tsp of coffee powder. Mix it well and heat it till sugar dissolves. Let it cool down.
6. Now cut the cake into 2 halves and soak the bottom layer with the sugar syrup.
7. Then add a layer of whipped cream and spread evenly.
8. Trim the center of the cake and the sides a little to make it look like an open notebook.
9.
Place the top layer of the cake, soak it and frost the entire cake with the whipped cream.
10. To make the sides of the cake look like pages, use a ruffled bench scrapper and go all around the sides of the cake.
11. To smooth out the center of the cake, use an OHP sheet.
12. Give a border to the cake with some colored whipped cream. I used brown color.
13. You can write a verse on both the sides of the page, I wrote Jesus Loves You and a cross on the next page.
14. For the bookmark, cut a satin ribbon and place it in the center.
15. Around the corners, you can do minor decorations, I piped out some flowers.
16. That's it, an easy no fondant Bible cake is done.
Notes
1. You can choose any flavored cake and you can use any frosting too.
2. Similarly you can make any book cake too.
Bible blessing - You will cry out and He (Jesus) will say 'Here I am". Isaiah 58:9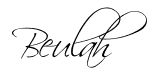 Share this post if you found it useful!