10 min Chocolate Cake in Appe Pan | Eggless Chocolate Cake Recipe | Instant Chocolate Cake - In this recipe, we will see how to make a quick 10 min eggless chocolate cake in appe pan. It's a quick chocolate cake made with oreo biscuits. If you don't have an oven and if you're looking to make a quick snack, you can make it with an appe pan!
Ingredients
Oreo biscuits - 1 packet

Sugar - 1 tbsp

Milk - 1/2 cup

Baking soda - 1/8th tsp
Watch the video in English
1. Take a biscuits from 1 large oreo packet (about 12 biscuits) and add it into a mixee jar. Add it along with the cream.
2. Add 1 tbsp sugar and powder the biscuits well.
3. Transfer the biscuits into a bowl and add milk and make it into a paste.
4. Add 1/8th tsp of baking soda and mix well.
5. Grease the appe pan well and add 1 tbsp of the biscuit mixture into each cavity of the appe pan.
6. Sprinkle little chocolate chips on top of the batter. Then add 1 more tbsp of the batter over the chocolate chips.
7. Now place the pan on the stove, cook on medium heat for 7-8 mins. Cover and cook.
8. After 8 mins, when one side is done, flip it over and cook for 2-3 mins.
9. Then remove and enjoy!
Notes
1. Adding the extra sugar is optional but I always add this little bit of extra sugar as gives the right amount of sweetness, especially while serving these to kids.
Bible blessing - I am concerned for you and will look on you with favor. Ezekiel 36:9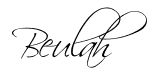 Share this post if you found it useful!