Smooth & Creamy Chocolate Buttercream | Buttercream without Icing Sugar | Chocolate Buttercream - In this recipe, we will see how to make a super soft and creamy chocolate buttercream without icing sugar. Usually when we make buttercream, it turns out gritty due to the addition of icing sugar but this is the smoothest buttercream that I've tasted. It's not only smooth and creamy, it's very tasty as it's not too sweet like the normal American Buttercream.
Unsalted butter - 250 gms

Condensed milk - 220 gms

Dark chocolate - 50 gms

Vanilla - 1 tsp
Watch the video in English
Method
1. Take the slightly cold butter and beat till it's well mixed.
2. Then add the cold condensed and beat with the butter.
3. Add the melted and cooled dark chocolate and vanilla and continue to beat.
4. After you finish beating, keep the frosting in the fridge for 20 minutes before piping.
Notes
1. You can add any flavorings to this buttercream. You can add fruit purees or any other essence or nutella etc.
2. If you live in a hot place, this might start loosing shape after 3 hours.
3. Keep the frosted cake refrigerated.
4. When you try to color this buttercream, remember the base color of this buttercream is cream/pale yellow (and not white) so the final outcome of the colored buttercream will be different. For example - if I add blue color to this buttercream, blue+yellow will yield a shade of green. So the final color of the buttercream, after adding blue, will be a shade of green and not blue as this butter is yellowish in color.
5. Make sure the butter and the condensed milk are chilled.
6. Instead of melted dark chocolate, you can add cocoa powder too. Add about 2 tbsp cocoa powder.
Bible blessing - In my trouble I cried to the Lord and He answered me. Psalm 120:1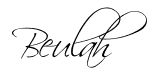 Share this post if you found it useful!