Egg paniyaram | South Indian Paniyaram Recipe | Spicy Egg Paniyaram Recipe | Appe Recipe | Egg Appam - In this recipe, we will see how to make an easy egg paniyaram which is a South Indian favorite and it is made with left over dosa batter. This paniyaram can be made for breakfast or even for snacks. You can also pack this for kids lunch/snack boxes.
Ingredients
Eggs - 4

Dosa batter - 2 cups

Pepper powder - 1/2 tsp

Salt - to taste

Oil - 1 tbsp

Mustard seeds - 1/2 tsp

Cumin seeds - 1/2 tsp

Urad dal - 1/4 tsp

Curry leaves - 1 sprig

Green chillies - 3

Red chilli powder - 1/2 tsp
Watch the video in English
Method
1. Take the eggs in a bowl and add pepper powder and salt and beat well.
2. In a small saucepan, heat oil and add the mustard seeds, cumin seeds, urad dal, curry leaves.
3. Then add the chopped onions and saute till the onions are translucent.
4. As the onions are cooking, add the dosa batter to the beaten eggs.
5. Then add the sauted onions and mix everything well together.
6. Then add the red chilli powder and mix again.
7. Take the appe pan and grease with oil. Add the batter into the appe pan and cook in medium heat for 6-7 mins.
8. After 7 mins, open the pan and flip the panniyaram and cook for 2-3 more mins and then remove.
9. Then pour the next batch.
Notes
1. Along with the red chilli powder, you can add any other masala to taste.
2. Instead of the sauted onions, you can saute some carrots or any ther veggies of your choice.
Bible blessing - With everlasting kindness I will have compassion on you. ISaiah 54:8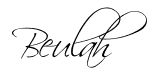 Share this post if you found it useful!