Isn't strawberry the best! I feel like it is the King of fruits - well maybe, next to mangoes! It is so good to look at and tastes awesome too. I have been wanting to make some strawberry ice cream, since I love fruit based ice creams. This ice cream did not disappoint us! Tastes too good! But make sure your strawberries are not tangy. These tangy berries really spoils the ice cream!
STRAWBERRY ICE CREAM
Preparation time 15 mins | Setting time 8 hours | Makes 1.5L
Ingredients
Whipping cream - 1 cup

Fresh cream - 200 ml (about 1 cup)

Strawberry puree - 1.5 to 2 cups

Condensed milk - 1/2 tin

Vanilla extract or Strawberry essence - 1 tsp

Pink color - 2 drops (optional)
Here are some other Strawberry Recipes
Method
1. Wash and hull the strawberries and blend to make a puree of about 2 cups.
2. Take 1 cup of whipping cream in a bowl
and
whip on medium speed for 5 minutes.
3. Add the fresh cream and whip some more. About 3 mins.
4. Add the 1.5 to 2 cups of strawberry puree and the pink color and whip until well blended.
5. Add 1/2 tin of condensed milk or slightly more depending on your taste and preference. Fold everything together.
6. Pour in a container and leave it to set in freezer for 6-8 hours.
7. Once it sets, scoop out how much ever you want, drizzle some chocolate sauce/ toasted nuts/chocolate chips and indulge the creamiest ice cream ever!
Notes
1.If you don't prefer the pulp of the berries, strain it after blending and add the juice alone to the whipped cream. I added without straining.
2. You can add some chopped up strawberries or chocolate chips.
3. Check out the other 16 ice cream recipes.
4.
If you live in India and are not able to get whipping cream, then you can use milky mist fresh cream. Use 2 cups of milky mist fresh cream and 1 tin condensed milk. Beat well and add you flavorings and blend well. That's it!
5. Adding the pink color is optional. I normally don't add the pink color. For the step wise pictures, I have not used the pink color. Only the main pictures have pink color added to it.
6. Using fresh strawberries gives you a different taste of strawberry ice cream than the store bought strawberry ice cream. You can also use strawberry crush instead of the fruit. Use about 2-3 tbsp of crush.
7. If your strawberries are tangy, then the ice cream will also taste slightly tangy. In that case, add more condensed milk.
8. If you don't want vanilla flavor then use strawberry essence. But be careful of the quality of the essence you use. Some local ones tastes just like medicine 😲!!
Until next time,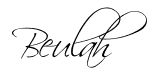 Share this post if you found it useful!