I have not had time to write a post in so long, been quite busy. My daughter is starting school and I can tell you, I'm more nervous than her! So it's time to write a simple post and what better than this lovely egg dosa! Whenever we have dosa in our house, we always have one egg dosa. This is easy to make and makes for a filling breakfast! Now if only I can get my daughter to egg dosa in the mornings! Would make such a filling breakfast before school!
EGG DOSA
Preparation time 0 | Cooking time 5 mins | Makes 1
Ingredients
Dosa batter - 2 ladle full

Eggs - 2

Pepper powder - 1/2 tsp

Salt - a pinch

Oil - 1 tsp
Method
1. Grease the pan using a few drops of oil. Pour 1 or 2 ladle full (depending on the size of your ladle, I use 2 ladle full of batter for 1 dosa), spread the batter in a circular motion, spreading the batter through out the pan.
2. Add a few drops of oil around the dosa and over it.
3. Break open the eggs on the dosa. Sprinkle some pepper powder and salt over the eggs.
4. Cover the dosa with a lid. This helps the eggs to cook faster and better.
5. Keep the flame at medium and keep checking often to see if it's done.
6. Once the dosa and eggs are half done, flip the dosa over and cook the other side too.
7. When the other side is also done and the eggs are fully cooked, remove from flame and serve.
Serve hot with chutney or podi or sambar.
Notes
1. Flipping the dosa is optional.
If you prefer a half cooked egg, then do not flip over.
We prefer a fully cooked egg so I flip the dosa.
2. Do not flip too soon, then you will have eggs splattering all over. Flip when the eggs are atleast half cooked.
3. You can also spread the eggs using the back of a spoon.
4. You can can vegetables to the eggs in a bowl, beat lightly and add that to the dosa too.
5. Check out the mudakathan keerai muttai dosai recipe.
Until next time,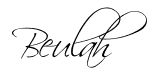 Share this post if you found it useful!