This is one of the most delicious desserts I have ever had. Extremely easy to make, this has a crispy crust and a soft delicate inside. The inside of this fudge melts as soon as it hits your mouth while you bite on the delicious crispy crust! Mind you, this is an extremely rich dessert, something you would make when you feel like indulging!
I made this for my friend who was visiting after a very long time. I topped this fudge with some whipped cream and it was a dessert which was beyond excellent!
The only tricky thing about this dessert is, you need to be careful when to remove it from the oven. It takes about 40 minutes in the oven but if you take it out too soon, it will turn into a lava cake and if you wait too long then it will become hard. So you need to watch out to get the right consistency.
Oh and this is my 200th post! And I can't think of a better way to celebrate than with this awesome fudge!
Recipe Source - here
Ingredients
Flour / maida - 2 tbsp

Sugar - 1 cup

Cocoa - 2 heaped tbsp

Butter - 1/2 cup, melted

Eggs - 2

Vanilla extract - 1 tsp
Method
1. Pre heat the oven to 150-160 degress C. (300-325C).
2. Beat the eggs and vanilla extract until light and frothy.
3. Add the sugar and beat again. Then add the cocoa powder, flour and butter and mix gently until combined.
4. Spoon into ramekins. If you don't have ramekins use muffin moulds or just an 8 inch baking pan.
5. Place the ramekins in a tray of water. I filled my square pan with little water and placed these ramekins in it.
6.
Bake 40 to 50 minutes or until upper crust is crispy and the rest of the batter is firm but not set. Toothpick should come out with some bits of crumbs sticking to it but mixture should not be overly runny.
7. If you pull it out of the oven and have second thoughts, stick it back in for ten more minutes.
8. You can enjoy as it is or serve with some whipped cream.
Notes
1. If serving with whipped cream, whip 1/2 cup of heavy cream to stiff peaks and pipe it over the baked fudge.
2. Having this warm and right out of the oven is the best way to have this fudge!
3. I measured 1 cup of granulated sugar and powdered it to help dissolve easily.
Until next time,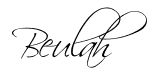 Share this post if you found it useful!