These cutlets make some excellent appetizers / starters. I love this as a snack too, perfect to munch on! These cutlets are flattened round servings of ground meat and flavorful spices that are coated with egg and bread crumbs and deep fried in oil, absolutely yum!
Some people don't grind the meat but we like it ground since it gives a homogenous mix and also I was going to tempt my daughter to eat this by calling this 'vada'! She likes eating medhu vada so I was hoping she will like this cutlet too!
Check out the mutton kheema masala and mutton kheema biryani recipes.
Ingredients
To cook the meat
Minced Meat (mutton kheema) - 1/4 kg

Potatoes - 2

Ginger garlic paste - 1 tbsp

Turmeric powder - 1 tsp
For the minced meat mix
Oil - 1 tbsp

Cumin seeds - 1/2 tsp

Onion - 2 medium (chopped)

Curry leaves - 1 sprig (chopped)

Pepper powder - 1/2 tsp

Garam masala powder - 1/2 tsp
Coriander powder - 1/2 tsp

Turmeric powder - 1/4 tsp

Salt - to taste

Coriander leaves - 2 tbsp (chopped)
Other ingredients
Egg - 1

Bread crumbs - 1/2 cup

Oil - for deep frying
Method.
1. Wash and clean the minced meat. Pressure cook the meat along with ginger garlic paste, turmeric powder and potatoes. Add very little water to cook the meat (about 1/3-1/2 cup of water)
3. Open the cooker once the pressure releases, if there is some water remaining, saute the minced meat in the cooker until all the water is gone.
4. Allow this cool down completely. Once cool transfer to a blender and and blend lightly. Mash the potatoes and set aside.
5. In the meantime, in a pan add 1 tbsp of oil. Add the cumin seeds once the oil heats up.
6. When the cumin seeds splutter, add the onions and chopped curry leaves. Saute until the onions become translucent.
7. Now add the blended minced meat and the mashed potatoes.
8. Add the masalas, turmeric powder, coriander powder, garam masala powder, pepper powder and salt. Add the coriander leaves.
9. Mix everything well together. Remove from heat.
10. Pinch small balls of the minced meat meat and roll them well and make it into desired shapes. Make sure the edges are closed firmly otherwise it will open up when we fry in oil.
11. Break open an egg in a bowl and beat it lightly. Take the bread crumbs in a bowl.
13. Now dip these minced meat balls in the egg and then dip it in the bread crumbs. Make sure it is coated on all sides.
15. Enjoy hot mutton cutlets with sauce.
Notes
1. After pressure cooking the minced meat, there should be no water left behind. Make sure you saute until all water is gone.
2. I added just enough water to cook the meat and potatoes and when I opened the cooker there was no water but if you don't want to risk it, then add 1/2 cup of water but after you open the cooker make sure you saute the meat to make it dry.
3. You can also shallow fry these cutlets on a tawa (pan)
4. Do not blend the mutton kheema to a paste, it won't taste good and it's not good for your mixie. Blend just for about 30 seconds (in bursts) until it's coarse and mixed.
Until next time,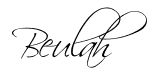 Share this post if you found it useful!