I have made many banana breads but this recipe is my most favorite of them all! And this is the simplest banana bread recipe. This loaf tastes absolutely yummy! It's so soft and moist and the flavor, aroma and texture of the loaf is amazing! You can do so much more with this recipe, change and adapt it to your preference. I have given some ideas is the notes section.
The key to bake an awesome banana cake/loaf is in selecting the banana.
Choose the ripest bananas, the ones that no one wants to eat! Those 'almost gone bad' bananas give you the best banana loaf!
I baked this loaf for my friend and her family and they loved it too! This recipe makes one 8

x

4 inch loaf but since I was gifting it, I baked it in disposable pans. The temperature given is for an 8

x

4 inch pan.
BEST EVER BANANA BREAD
Preparation time 20 mins | Baking time 50 mins | Serves 8
Recipe Source - Simply Recipes
Ingredients
Over Ripe Bananas - 3 to 4 medium sized

All Purpose flour / maida - 1 1/2 cups

Melted butter - 1/3 cup

Sugar - 1 cup (I used only 3/4th cup)

Egg - 1 (or) 1/4 cup thick yogurt for an egg free version

Vanilla - 1 tsp

Baking soda - 1 tsp

Salt - 1/2 tsp

Cinnamon - 1 tsp

Nutmeg - 1/4 tsp
Here are some other banana bakes
Method
1. Preheat the oven to 175 degress C (350F). Line and grease an 8 inch loaf pan.
2. Mash the bananas and add the melted butter to it and mix well.
3. Add the sugar, egg and vanilla and beat again.
4. Sprinkle the baking soda and salt and mix in.
5. Sift in the flour, cinnamon powder and nutmeg or pre sift and add.
6. Fold the dry ingredients gently into the wet ingredients.
7. Pour into the prepared pan and bake for 50-60 minutes or until a tooth pick/ skewer comes out clean. Pour only to half or 2/3rd of the baking pan.
8. Cool for 10 minutes and remove from pan.
Notes
1. You can add 3/4 cup of nuts or chocolate chips.
2. You can also add whole wheat flour in a 1:1 proportion.
3. Instead of melted butter you can add any flavorless/odorless oil.
4. If you don't have nutmeg, leave it out. I love the flavor of cinnamon and nutmeg hence I added.
5. Each oven is different, mines takes about 50 minutes for an 8 inch loaf pan.
6. The temperature that I have given is for an 8x4 inch pan. It took a lot lesser time to bake in the disposable pans.
7. I used 3/4th cup of sugar since my bananas were very ripe. You can go upto 1 cup of sugar.
8. I measured 3/4th cup of granulated sugar and then blitzed it in a mixer to make the sugar dissolve easily.
Until next time,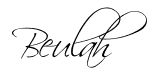 Share this post if you found it useful!