I love the combination of chocolate and banana, it tastes absolutely yum! I have already posted another version of chocolate banana muffins that are made with all purpose flour (maida) and refined sugar, this recipe is the healthier version of chocolate banana muffins. This recipe uses whole wheat flour and jaggery and these muffins taste just as good as APF counterpart!
My kids enjoyed these muffins a lot and I got no complaints from my husband or my kids about the texture or taste of these muffins. These are totally delicious, soft and moist muffins!
WHOLE WHEAT CHOCOLATE BANANA JAGGERY MUFFINS
Preparation time 10 mins | Baking time 20 mins | Makes 14-15 muffins
Ingredients
Wheat flour - 1 cup

Powdered jaggery - 1 cup

Cocoa powder - 1/3 cup

Baking powder - 3/4 tsp

Baking soda - 3/4 tsp

Ripe bananas - 2 medium size

Egg - 1

Salt - 1/4 tsp

Warm water - 1/2 cup

Milk - 1/4 cup

Oil - 1/4 cup

Vanilla extract - 1 tsp

Chopped nuts - 1/4 cup
Here are some other banana bakes
Method
Pre heat the oven to 180 degrees C. Line a 15 cup muffin pan.
1. In a large bowl, mash the banana well. Add the egg and vanilla extract and beat well with an electric beater.
2. Add the milk and oil separately and beat again.
4. Sift in the wheat flour, cocoa powder, baking soda, baking powder, salt.
5. Fold gently with the liquid ingredients, add warm water little by little and fold everything well together.
6. Tap the bowl on the counter to remove air bubbles. Scoop into prepared muffin tins, pour only to 2/3 of the muffin liners. Sprinkle the nuts over it.
8. Remove from the oven and cool for 2 minutes and then remove the muffins from the tray and cool completely.
Notes
1. If you're not making for kids, then add 1 tsp coffee powder for more flavor.
2. Adding nuts is optional. You can also add chocolate chips.
3. The muffins bake for 18-22 minutes, depending on your oven.
4. While mixing the dry ingredients, fold gently, do not over mix the batter.
5. Make sure you use very ripe bananas.
Until next time,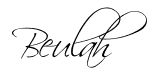 Share this post if you found it useful!