I'm so dejected as I write this post. My favorite camera is broken! I've been using a simple point and shoot camera for all my pictures and it has served me well for 200 plus posts but now it's gone! My son has thrown my camera multiple times and nothing ever happened and I dropped it accidentally - just once - and it's broken! On the up side, my birthday gift from my husband is still pending so maybe I'll get a bigger and better camera as my gift!! Fingers crossed!
Today's recipe the Ragi Semiya Upma is a healthy breakfast dish. This is a wonderful alternative to the regular
semiya upma
. Actually my husband picked up this ragi sevai while we were grocery shopping and I tried it out and it came out very good. I've made this a few times and without the added masalas it tastes very bland. This is the way we liked it. So here's the recipe.
Also try the thinai sevai, tastes too good!
RAGI SEMIYA UPMA
Preparation time 10 minutes | Cooking time 20 minutes | Serves 2
Ingredients
Ragi Semiya - 1 packet (I used Anil brand)

Onion - 2 medium (chopped)

Green chilli - 1

Curry leaves - few

Turmeric powder - 1/4 tsp

Coriander powder - 1 tsp

Garam masala powder - 1/2 tsp

Cumin powder - 1/2 tsp

Lemon juice - 1/2 tsp

Salt - to taste

Coriander leaves - 2 tbsp (chopped)
To Temper
Oil - 2 tbsp

Mustard seeds - 1/2 tsp

Cumin seeds - 1/2 tsp

Urad dal - 1/4 tsp

Red chilli - 2

Channa dal - 1/4 tsp

Hing - 1/4 tsp
Method
1. Soak the ragi semiya in water for about 3 minutes. Do not soak for too long as it will get soggy.
2. Drain completely and steam it using idli plates or microwave steamer for 5-8 minutes. (I have shown a picture of how to steam using idli plates, I used a microwave steamer)
3. Once it's cooked set aside.
4. In a pan, add oil. Once the oil heats up, add the mustard seeds, cumin seeds. When it splutters add the urad dal, red chilli, channa dal and hing.
5. Now add the chopped onions, green chilli, salt and curry leaves. Saute until the onions become translucent.
6. Add the masalas - turmeric powder, cumin powder, coriander powder and garam masala and mix well. Add 2 tbsp water if needed and mix well.
7. Add the cooked ragi sevai and mix well. Cook for 3 minutes and add the lemon juice and mix again. Cook for a couple of more minutes, garnish with coriander leaves and switch off.
Serve hot with a chutney of your choice.
Notes
1. I have made this without the masalas and personally we did not like the taste. If you don't want to add the masalas, just skip it.
2. If you don't want to cook the semiya by steaming, you can cook it after adding in the pan. Sprinkle about 1/4 cup of water and cook until the semiya is done. But take care not to add too much water as the ragi semiya will turn soggy very quickly and clump up.
3. You can add some roasted peanuts for added crunch.
Until next time,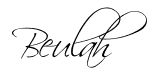 Share this post if you found it useful!