Here is another way to use up left over Christmas Cakes. In our home, fruit cakes never last long so this time as soon as I baked the cake, I hid half of the cake to make these truffles and the fruit cake fudge bar, for my blog!! These truffles are easy to make and tastes delicious too! It tastes so good that you don't have to make this with just left over fruit cakes, you can bake cakes just to make these truffles!
CHRISTMAS CAKE TRUFFLES
Total preparation time 2 hrs | Cooking time-nil | Makes - about 12 to 15 balls
Recipe adapted from Cuisine
Ingredients
Left over fruit cake - 2 cups

Melted chocolate - 1 tbsp

Grape juice/rum - 1 tbsp

Melted chocolate - 100 gms

Sprinkles - to decorate
Here are some fruit cakes that you can use to make this truffle
Watch the video in English
Method
1. Crumble the fruit cake and transfer to a blender/food processor.
2. Melt the chocolate, in a microwave or double boiler.
3. Add 1 tbsp of melted chocolate and 1 tbsp of grape juice/rum to the crumbled cake.
4. Process till it's a smooth paste. Transfer to a bowl and refrigerate for 30 min to 1 hour until it's firm.
5. Remove from the refrigerator and take about a tbsp of the mixture and roll into small balls.
6. Refrigerate again for 30 minutes until the balls are firm.
7. If your chocolate has hardened by now, melt it again. Take the rolled balls from the refrigerator and roll in the melted chocolate and place it on a plate or butter paper.
8. Refrigerate again for 30 minute until it's set firm.
Enjoy the truffles! You can decorate the truffles with sprinkles, chopped nuts, white chocolate, gold dust or anything of your choice.
Notes
1. You need not use a blender, you can just mix with your hand.
2. If melting chocolate in microwave, be very careful to not burn the chocolate. Stop every 30 second and stir the chocolate until completely melted.
3. If using double boiler, place a small bowl with little water on the stove. Place the chopped chocolate on another small bowl and keep it on the bowl with water. The bowl with chocolate should fit snugly on top of the bowl with water. Make sure the water does not come in contact with the bowl with the chocolate. The chocolate melts by the steam produced. If this is confusing, google for images :)
4. You can use rum/wine/grape juice/orange juice.
5. Instead of adding 1 tbsp melted chocolate to the fruit cake mixture, you can also use 1 tbsp condensed milk.
6. If the mixture is dry, add a tsp more melted chocolate.
Until next time,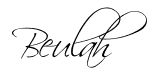 Share this post if you found it useful!