This year I made a boiled fruit cake for our prayer group and then I had to bake some other cake for my family and neighbours. But unfortunately I did not have any soaked fruits! Instead of sulking about it, I decided to go ahead and bake a cake. So I chopped my fruits and nuts and soaked them for about 18 hours and then I baked this cake. And I soaked with grape juice only!
This is such a fabulous cake! You don't really get the chocolate flavor but the chocolate definitely enhances the overall flavor of the cake. I'm sure if I had soaked my fruits longer or if I had used alcohol, this cake would have tasted even better!
Watch the video in English
The cake is moist, soft and full of fruits and nuts.
I did not soak the fruits ahead and I did not bast the cake with alcohol. I didn't even wait for 24 hours to cut this cake (which is what I normally do with fruit cakes), I cut this cut within 20 minutes of taking it out of the oven and still it tasted awesome!
Ideally, the fruits for this cake should be soaked days earlier and the cake baked few days ahead of Christmas and then bast the cake with alcohol until you cut the cake. You will love the burst of flavor!
CHOCOLATE FRUIT CAKE
Preparation time 30 mins | Baking time 2 hrs | Serves 15
Ingredients
Dried fruits - 2 cups

Almonds & walnuts - 2 cups

Rum/wine - 1/3 cup (I used grape juice)

Unsalted butter - 200 gms

Brown sugar - 250 gms

All purpose flour (maida) - 250 gms

Chocolate chunks - 255 gms

Baking powder - 2 tsp

Eggs - 4

Milk - 1/2 cup

Cinnamon powder - 1 tsp

Clove powder - 1/2 tsp

Nutmeg powder - 1/4 tsp

Salt - 1 tsp

Vanilla extract - 2 tsp

Instant coffee granules - 1 tsp
Method
How to make the cake :-
Soaking the dry fruits
1. If using fruit juice, try to use grape juice. Grape juice is closely related to wine since it's made from the same fruit, grapes, the flavor is better. If you don't have grape juice, you can use fresh apple juice or orange juice.
2. Use any dry fruits, citrus peels, tutti fruity you like. I have used, golden raisins, sultanas, black raisins, dried apricots, figs, dates, cherries. Roughly chop them and add. Do not soak the nuts, you can chop the nuts and add it while baking the cake. I used walnuts.
3. If using alcohol to soak the fruits, do not use metal jars, use glass or even food grade plastic is fine. Soak the fruits and give it a shake every 2 days and there after every week. If using alcohol, you can soak the fruits even 3-6 months ahead and can be kept out.
4. If using fruit juices, do not soak for long as the fruits will rot. Soak 2 days ahead and you must refrigerate. If you don't refrigerate, the fruits will rot (it has happened to me)
5. Chop the fruits roughly, add 1/3 cup of grape juice (or alcohol), shake well and refrigerate (if using grape juice)
6. Chop the nuts and toast them in a microwave for 40 seconds. Use nuts like almonds, walnuts or pecans which gives a nice crunch to the baked cake. Cashews don't give a crunch so I normally avoid cashews in cakes.
Here are some other Christmas Fruit Cakes
And if you have left over fruit cakes, try these
Method
1.
Chop the chocolates and melt it in a microwave or double boiler. Add the coffee granules and mix well until it's fully melted. Set aside to cool.
2.
Take the soaked fruits in a large bowl and add the toasted chopped nuts to it. Take 1/4 cup of flour from the 250 gms of flour and add it to the fruits and nuts. Mix well and set aside.
3. Pre heat the oven to 180 C/350 F. Grease and line a 9 or 10 inch cake pan.
4. In a large bowl, add the butter and brown sugar, beat until it's light and fluffy.
5. Add the eggs, two at a time along with vanilla and beat well.
Scrape the bowl and beat.
6. Add the spice powders and beat again.
7. Add the cooled melted chocolate and beat well until it's well mixed.
8. Sift in the flour, baking powder and salt. Fold in gently.
9. Add the milk and mix well until it's a smooth batter.
10. Now add the fruits and nuts and mix well. The batter will be thick.
Transfer the batter to the prepared pan.
11. Reduce the oven temperature to 150 degrees C and bake for 2 hours or until a skewer comes out clean.
12. Remove from the oven and let it cool for 20 minutes and then remove from the pan and cool completely.
1. You can bast (brush) the cake with alcohol for a few days before cutting the cake. You don't have to do this if you're using fruit juice instead of alcohol.
2.
Since there are lots of fruits and nuts, the cake will crumble slightly while cutting. Use a serrated knife to cut the cake and use a sawing motion.
3. If you've used alcohol, you can wait for 3 days to 1 week before cutting the cake (or even longer). If you've used fruit juice, wait for 1 day before cutting the cake. This helps the flavor to increase.
4. You can use any of your favorite spice mix. Cinnamon, clove and nutmeg are my favorite so I've used it.
5. We always have grape squash in our house. I make grape juice from it whenever I need to soak my cakes or fruits.
Until next time,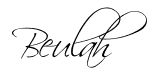 Share this post if you found it useful!