I was looking for a delicious celebration cake without any frosting, to carry it with me on our family road trip. I wanted a truly rich cake which would be fitting to celebrate since we were celebrating a couple's wedding anniversary. I zeroed in on this truly decadent cake from Nigella and it proved to be a wonderful choice. My family loved and it got over in no time!
This is raw, naked chocolate cake at it's best! So rich, soft, moist, utterly sinful! It's called as quadruple chocolate cake since there are four chocolate factors added to the cake and each one plays a part in making this an incredible cake.
QUADRUPLE CHOCOLATE LOAF
Preparation time 15 mins | Cooking time 60-70 mins | Makes 10 slices
Recipe source - Nigella Lawson
Ingredients
For the cake
All purpose flour (maida) - 1

and

2/3 cup (200 gms)

Baking soda - 1/2 tsp

Cocoa powder - 1/2 cup (50 gms)

Superfine sugar(caster sugar) - 1

and

1/3 cup (275 gms)

Unsalted butter - 175 gms ( 1 1/2 sticks)

Eggs - 2 (for an egg free version check notes)

Vanilla extract - 2 tsp

Sour cream - 1/3 cup (I used thick curd)

Boiling water - 1/2 cup (125 ml)

Chocolate chips - 1 cup (175 gms)

Instant coffee granules- 1 tsp

Salt - 1/2 tsp
For the syrup
Cocoa powder - 1 tsp

Water - 1/2 cup (125 ml)

Sugar - 1/2 cup (100 gms)
For the topping
Chocolate shavings - 1/3 cup or as much as you want
Method
1.
Pre heat the oven to 170 degrees C.
Grease and line a 9x5 inch loaf pan. Leave a slight overhang to help remove the cake easily. Coat the chocolate chips with some flour.
2. In a large bowl, add the softened butter and sugar and beat well. Add the eggs and vanilla and beat again.
3. Add the sour cream or yogurt and beat again. Sift in the flour, cocoa powder, baking soda, salt. Fold gently.
4. Add the coffee powder to the boiling water and add it to the batter and mix everything together.
Add the chocolate chips and mix together.
5.
Transfer the batter into the prepared pan and tap well.
Bake for 60 - 70 minutes. I baked at 180 for 60 minutes and then reduced the temperature to 150 and baked for 10 minutes.
6. When the cake is done, it will be well risen, split in the middle and a skewer comes out partly clean (this is a moist cake, so it's okay if a few crumbs are sticking to the skewer).
7. About 15 mins before the cake is done, prepare the syrup. In a sauce pan, add the water, sugar and cocoa powder and mix well.
9. When the cake is done, remove it from the oven and place on a plate. Pierce holes with a skewer. Pour the chocolate syrup slowly over the cake, some of it will flow down but most of it will be absorbed by the cake.
10. Let the cake cool completely in the tin and then remove. I left it overnight in the refrigerator and then removed from the pan in the morning before leaving on my road trip.
11. Place the loaf on your serving plate. Chop a chocolate bar into small chocolate flakes and sprinkle over your loaf. Use as much or as little chocolate shavings as you wish.
Slice and serve!
This is an awesome cake, I used this recipe to make my Number 4 cake! It is always well received and well loved!
Notes
1. This cake is a soft and moist one, so the skewer will not be completely clean. A few crumbs will be sticking to it like a brownie.
2. I was tempted to just add some ganache on the cake and skip the syrup but I'm so glad I went with the syrup, it definitely takes this cake to a new level.
3. Adding coffee granules is optional but I recommend it.
4. Adding flour to the chocolate chips prevents it from sinking to the bottom of the pan.
5. Use only a 9 by 5 inch loaf pan, do not use a smaller loaf pan, your batter will overflow.
6. I did not pour the entire chocolate syrup over the cake, I poured about 3/4th of it.
7. If you get sour cream use that instead of yogurt. I don't get it in my area so used yogurt to replace.
8. For an egg free version, you can use flax seed powder. Mix 2 tbsp of flax seed powder in 6 warm water and set aside for 10 minutes and then use.
Until next time,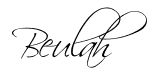 Share this post if you found it useful!