Dosa is one of the most common and most loved south Indian breakfast recipe. Make it masala dosa and it becomes even more loved. This is my default recipe that I order when ever we go out for breakfast! I love trying out some variations of masala dosa and I tried with my favorite mushroom! Needless to say this was a super hit! We loved it!
MUSHROOM MASALA DOSA
Preparation time 15 mins | Cooking time 25 mins | Serves 2
Ingredients
Button Mushrooms - 1 packet

Onions - 2, chopped

Tomato - 2, chopped

Ginger garlic paste - 2 tsp

Green chilli - 2, slit

Turmeric powder - 1/ 2 tsp

Garam masala powder - 1/2 tsp

Coriander powder - 1 tsp

Red chilli powder - 1/2 tsp

Coriander leaves - 2 tbsp, chopped

Salt - to taste
To Temper
Oil - 2 tbsp

Cumin seeds - 1/2 tsp

Curry leaves - 1 sprig
For the Dosa
Check out the other mushroom recipes
Method
1. Clean the mushrooms and chop them and set aside. Chop the onions and tomato.
2. In a skillet, add the oil. Once the oil heats up, add the cumin seeds and curry leaves.
3. After the cumin seeds splutter, add the chopped onions and slit green chilli. Saute until the onions become translucent.
4. Add the ginger garlic paste and saute until the raw smell of ginger and garlic leaves.
5. Now add the chopped tomatoes and some salt. Cover and cook for 3 minutes in medium flame until the tomatoes are well cooked.
6. Add the masalas, turmeric powder, garam masala powder, coriander powder and red chilli powder. Mix well and let it cook for 2 minutes.
7. Now add the chopped mushrooms and mix well with the masala. Cover and cook for about 5-8 minutes until the mushrooms are cooked. No need to add water as the mushrooms will leave out some water. If needed add very little.
8. Once the mushrooms are cooked, check for salt, if needed add more. Add the chopped coriander leaves and switch off.
To make the Dosa
Method
1. Heat a dosa pan and drizzle 1/2 tsp oil and grease the pan well.
2. Now pour a large ladle full of dosa batter in the center of the pan andin a circular motion spread the batter.
3. Drizzle few drops of oil around the dosa. Cover and let it cook for a minute.
4. Flip the dosa and cook on the other side.
5. When the dosa is done, flip it back up and place a generous amount of mushroom masala in the center and fold the dosa.
Serve as it is or with some chutney or sambar.
Notes
1.
Watch the dosa closely while you cook it closed.
2. Flipping the dosa is optional since we are closing the dosa with a lid, both sides will get cooked even without flipping.
3. You can drizzle ghee instead of oil for a more flavorful dosa.
4. This tastes too good by itself but you can make some coconut chutney to go with the dosa.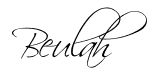 Share this post if you found it useful!