Soya nuggets are so rich in protein next to meat, for vegetarians this is a wonderful alternative to meat. If you don't take meat and eggs then you can rely on soya nuggets to meet your daily protein quota.
These soya nuggets are also great for kids who don't like eating meat. I prefer the small sized soya chunks to the larger ones. I have already posted soya 65 and soya masala.
I love making kurma, my family too loves kurma for idli, dosa and roti. This kurma is finger licking good!
SOYA KURMA
Preparation time 20 mins | Cooking time 25 mins | Serves 2-3
Ingredients
Soya chunks - 1 cup

Onion - 2 large, sliced

Green chilli - 2, slit

Ginger garlic paste - 2 tsp

Tomato - 2 large

Mint leaves - a handful

Coriander powder - 2 tsp

Garam masala - 1 tsp

Red chilli powder - 1 tsp

Turmeric powder - 1/2 tsp

Coriander leaves - 3 tbsp, chopped

Salt - to taste
To grind
Coconut pieces - 1/3 cup, chopped roughly

Pottu kadalai (roasted gram dal) - 2tsp

Cashew - 5

Kasa kasa (poppy seeds) - 1 tsp

Water - to grind
To Temper
Oil - 2 tbsp

Cinnamon stick - 1 inch

Clove - 3

Bay leaf - 1

Cardamom - 2

Cumin seeds - 1/2 tsp
Here are some other kurma recipes
Method
1.
In a saucepan, heat enough water to soak the soya nuggets. Add 1 tbsp milk and heat until it starts boiling. Switch off.
2. Now add the soya to the water, submerge all the soya nuggets and let it soak for 20-30 minutes. The soya chunks will double in size.
3. Wash the soya in running water and squeeze out the excess water. Wash 2 or 3 times, squeeze out the excess water completely and keep the soya in a bowl.
4. Grind the coconut pieces, kus kus, gram dal and cashews, with a little water to a smooth paste. Set aside.
5. In a pressure cooker, heat oil. Add the cinnamon stick, cloves, cardamom, cumin seeds and bay leaf.
6. When the cumin seeds splutter, add the sliced onions and slit green chillies. Add some salt and saute until the onions turn translucent.
7. Add the ginger garlic paste and saute until the raw smell leaves.
8. Add the chopped tomatoes and cook until the tomatoes are well cooked.
9. When the tomatoes are done, add the mint leaves and the masalas, coriander powder, garam masala, turmeric powder and red chilli powder. Mix well and cook for 3 minutes.
10. Add the ground coconut paste and mix well, cook for 2 minutes. Add the soya chunks and mix in with the gravy.
11. Add 3/4 - 1 cup of water, check for salt, add more salt if needed. Add the coriander leaves and close the cooker and pressure cook for 2 whistles.
12. Once the pressure releases, open the cooker and mix the kurma, give it a little boil until it reaches the consistency you require.
Notes
1. This kurma thickens with time so add water accordingly.
2. if you don't want to use a pressure cooker then simply use a pan and cook covered until the soya is cooked.
Until next time,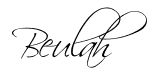 Share this post if you found it useful!