Who doesn't like Chicken Biryani! We have it almost every weekend! For that reason I wanted to make the chicken biryani slightly different. In this recipe we fry the chicken first and then use it in biryani. The chicken pieces in this biryani is more flavorful and more tender and soft since it's cooked twice.
For a more simpler and quicker option, you can use store bought chicken 65 but I chose to marinate and fry the chicken and this was truly delicious! We loved this biryani!
FRIED CHICKEN BIRYANI
Preparation time 30 mins | Cooking time 30 mins | Serves 2-3
Ingredients
To marinate
Chicken - 1/2 kg

Turmeric powder - 1/2 tsp

Garam masala - 1 tsp

Coriander powder - 1 tsp

Curd - 2 tbsp

Oil - to deep fry

Salt - to taste
For the biryani
Basmati Rice - 1.5 cups

Onion - 3 large, sliced

Tomatoes - 4 large, pureed

Ginger garlic paste - 1 tbsp

Mint leaves - 1/3 cup

+ 1/4 cup

Coriander leaves - 1/3 cup

+ 1/4 cup

Green chilli - 4

Biryani masala - 2 tsp

Turmeric powder - 1/4 tsp

Red chilli powder - 1/2 tsp

Cumin powder - 1/2 tsp
Coconut milk - 1 cup

Lemon juice - 1 tsp
Whole Spices
Oil - 3 tbsp

Bay leaf - 1

Cinnamon stick - 2 inch stick, broken

Cloves - 4

Cardamom - 3, opened
Here are some other chicken recipes
Method
1. Clean the chicken well and marinate with all the ingredients mentioned under 'to marinate'. Marinate for 2 hours. If you don't have time, marinate for atleast 30 minutes.
2. While the chicken is marinating, get the other things ready. Wash and soak the rice for 30 minutes. Slice the onions, puree the tomatoes. Blend together 1/3 cup of mint leaves and 1/3 cup of coriander leaves with one green chilli and set aside.
3. After the chicken is well marinated, heat oil in a kadai to deep fry the chicken. Once the oil is hot, drop the chicken pieces in the hot oil gently and fry until the chicken is 3/4 cooked and browned.
Remove and drain in a tissue paper.
4. For the biryani - In a pressure cooker, heat oil. Add the cinnamon, clove, cardamon and bay leaf.
5. After a few minutes, add the sliced onions and green chilli, saute until the onions are translucent.
6. Add the ginger garlic paste and saute until the raw smell leaves.
8. Now add the puree of mint leaves+coriander leaves+green chilli. Mix well and cook for another 3 minutes.
9. Add the masalas, biryani masala, turmeric powder, red chilli powder and cumin powder. Mix in and cook for another 3-4 minutes.
10. Add the fried chicken pieces and mix well with the gravy. Cook for another 2 minutes.
12. Drain the rice and add the it. Check for salt.
Add the lemon juice.
13. Add the remaining mint leaves and coriander leaves. Close the pressure cooker and cooker for 2 whistles. Simmer after the first whistle. Then switch off.
14. Once the pressure releases, open the cooker and fluff the rice gently with a fork or the back of a spoon.
Serve hot with raita and brinjal curry!
Notes
1. The longer you marinate, the more deeper the flavors of the chicken so do not skip marination.
2. Use good quality basmati rice.
3. I used 1:2 ratio for rice:water. This ratio changes with each brand.
4. While deep frying the chicken do not cook it fully, cook only till it it's 3/4th done since we are cooking it again while making the biryani othewrise the chicken will be overcooked.
Until next time,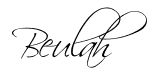 Share this post if you found it useful!