There are so many variations of fudge frostings and this is one of my favorites! This is so thick and tastes so good! Goes well when frosted on cakes and brownies. And it thickens well so I like frosting cakes with this fudge frosting.
CHOCOLATE FUDGE FROSTING
Preparation time 8 mins | Makes about 1.5 cups
Recipe source - here
Ingredients
Dark chocolate - 300 gms, chopped

Unsalted butter - 150 gms

Icing sugar - 100 gms

Cocoa powder - 15 gms

Milk - if needed
Here are some other frostings that you can use on cakes
Method
1. Take the butter and chopped chocolate in a microwave safe bowl and melt at short intervals of 30 seconds.
2. Every 30 seconds, remove the bowl and give a stir and microwave again until it is all melted.
4. Let it rest for a few minutes and then use it to frost the cake.
Notes
1. Do not let the frosting rest too long as it thickens pretty quickly.
I used this chocolate fudge frosting to frost my Divine Chocolate Cake.
Until next time,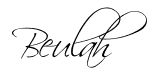 Share this post if you found it useful!