Cooking brown rice is not an easy task! It definitely takes some getting used to! The problem with brown rice is that, each brand of brown rice needs to be cooked differently. Whatever I read online on how to cook brown rice did not work. I felt really frustrated cooking it and decided to cook something easy with the brown rice. And thus came about this brown rice pongal. Pongal is a very forgiving dish, you can get away with some extra water too! So I made a lot of pongal and brown rice curd rice and bisibellabath until I figured out how to cook brown rice!
This is definitely a healthy option and much more filling too.
Also check out the ven pongal, oats pongal, thinai pongal, kuthiraivali pongal and sakkarai pongal recipes.
BROWN RICE PONGAL
Preparation time 10 mins | Cooking time 20 mins | Serves 3
Ingredients
Brown rice - 1 cup

Moong dal - 1/2 cup

Water - 5 cups

Pepper powder - 1 tsp

Cumin powder - 1 tsp

Turmeric powder - 1/4 tsp

Ginger garlic - 1/2 tsp, chopped or as a paste

Salt - to taste
To Temper
Oil/ghee - 2 tbsp

Pepper corns - 1/2 tsp

Cumin seeds - 1/2 tsp

Hing - a pinch

Curry leaves - 1 sprig

Green Chilli - 1
Method
1. Dry roast the moong dal for 3 minutes. Wash the brown rice and soak the brown rice and dal for 1 hour.
2. In a pressure pan, add oil/ghee. Once the oil heats up, add the cumin seeds, pepper corns, curry leaves, hing, ginger and garlic and green chilli. Wait for the cumin seeds to splutter.
3. Drain the brown rice and add it to the cooker. Saute for a few seconds and add the water.
4. Add the pepper power, cumin powder, turmeric powder and salt. Mix well.
5. Cook for about 4-5 whistles or until it's cooked and switch.
6. Once done, open the cooker, add some more ghee (if using) and give a stir.
Serve hot with coconut chutney or sambar.
Notes
1. You can roast some cashews and add it too.
2. You can skip the cumin powder and pepper powder and add whole pepper corns and cumin seeds too. Then you need to crush the cumin seeds and pepper corns and use.
3. Adding turmeric powder is optional.
4. We add a lot of moong dal since it gives a wonderful flavor and taste to the pongal. You can reduce it, if you don't want to add so much.
5. After washing the rice, you can soak the brown rice and dal with 4 cups of water and add it together with the soaked water too.
Until next time,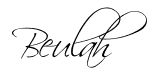 Share this post if you found it useful!