I love to frost my cakes with ganache and I frost most of my cakes with chocolate ganache or whipped cream. These are my favourite
frostings. I like adding different flavors to the ganache, which makes the ganache taste even better! I have posted an easy to make nutella ganache which also tastes absolutely yum!
Salted Caramel can be added to anything you bake or on ice creams and desserts and it tastes so good. Adding it to ganache just took it to a totally different level! I'm not a great fan of salted caramel but even I loved this ganache!
SALTED CARAMEL DARK CHOCOLATE GANACHE
Preparation time 30 mins | Cooking time 10 mins (for the caramel sauce) | Makes 1.5 cups
Adapted from - here
Ingredients
Dark chocolate - 300 gms

Cream - 100 gms (I used amul fresh cream)

Salted Caramel sauce - 1/2 cup

Cold whipping cream - 1/2 cup (I used tropolite)
Here are some other frostings
Method
2. Chop the chocolate into smaller pieces. Heat the cream for 30 seconds in a microwave and pour over the chocolate.
3. Let it rest for 5 minutes. Then whisk well until it's a homogeneous mix. If it's not mixed thoroughly, then heat it again for 15 seconds and mix again.
5, Add the cold ganache into a bowl and add the caramel sauce to it.
Beat for 15 seconds.
6. Add the cold whipping cream and beat again for 3 minutes until it's stiff.
7. Use it to frost cakes or cupcakes.
I used this to frost my kitkat cupcakes!
Notes
1. If using a saucepan to heat the cream, wait until you see bubbles around the edges and then pour it over the chopped chocolate.
2. Do not over heat the cream. It will curdle or overflow.
Until next time,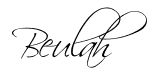 Share this post if you found it useful!