When I was wondering what to do with the remaining thinai (foxtail millet) flour, which was left over from making these thinai laddu, I came across this recipe and decided to make these chocolates.
Sometimes my kids ask for these Peppa Pig chocolates, so this time, I added the thinai flour and made chocolates for them. You do get the taste and feel of the thinai flour in your mouth but since it also has chocolate and nuts, kids don't mind eating them!
THINAI CHOCOLATES
Preparation time 15 mins | Setting time 5 mins | Makes about 18 chocolates
Ingredients
Thinai flour (foxtail millet flour) - 1/4 cup

Chopped dark chocolate - 150 gms (about 1 and 1/4 cup)

Butter - 14 gms (about 1 tbsp)

Nuts - 1/4 cup

Instant coffee granules - a pinch
Method
2. Chop the nuts and toast it in a microwave for 30 seconds.
3.
Chop the chocolate and add coffee powder and butter to it and melt in a microwave or double boiler.
5. Pour into chocolate moulds and freeze for 5 minutes.
Notes
1. If you don't want the taste of thinai flour to be predominant, you can reduce the thinai flour.
2. The number of chocolates made depends on the size of the mould used.
3. Use any nuts of your choice. I used almonds.
4. You can use any millet flour in place of the foxtail millet flour I've used here.
5. I used store bought thinai flour, if you don't have then dry roast some thinai and grind in a mixie.
Until next time,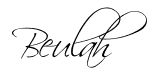 Share this post if you found it useful!