Chocolate makes anything taste wonderful! Well, atleast to me! Instead of making the plain apple cinnamon milkshake, I added some chocolate flavor to it and it tasted absolutely yum! The apple makes this milkshake healthy and filling. Makes it good for breakfast or an evening drink for your kids.
CHOCOLATE APPLE MILKSHAKE
Preparation time 10 mins | Serves 2-3
Ingredients
Apple - 1, large

Chilled milk - 2 cups

Ice cream - 1 scoop (optional)

Sugar - 2 tbsp

Cocoa powder - 2 tsp
Method
1. Chop the apple and add it to a blender.
Add the sugar, cocoa powder, ice cream.
2. Add about a quater cup milk and blend till the apple is well pureed.
3. Add the remaining milk and blend again.
4. Pour into glasses and serve.
Notes
1. Use chilled milk instead of ice cubes.
2. Add more sugar if needed.
3. Instead of cocoa powder, you can use melted chocolate or chocolate syrup.
4. I didn't have any ice cream at hand so I did not use it. Ice cream enhances the flavor of the milkshake.
Until next time,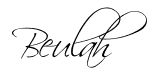 Share this post if you found it useful!