Somehow tutti frutti cakes are associated with Christmas in South India. Maybe because of the colorful tutti frutti! I'm not a big fan of tutti frutti but occasional do add it to my bakes.
This cake, I made it specially for our help at home. I could not give him any of the other Christmas cakes that I baked as it all got over soon! So I made this specially for him and for his family.
This is a very delicious super moist and soft cake. You cannot and will not miss the egg! I already have an eggless vanilla cake recipe which uses oil and vinegar but I wanted to try an eggless recipe without vinegar but yogurt. You can check out this recipe here - eggless vanilla cake with yogurt. My verdict, both cakes are absolutely delicious and soft.
Some other Christmas Cakes
EGGLESS TUTTI FRUTTI CAKE
Preparation time 15 mins | Baking time 40 mins | Serves 12
Recipe source - Nita Mehta
Ingredients
All purpose flour (maida) - 1.5 cups

Yogurt - 1 cup

Granulated sugar - 3/4 cup

Baking soda - 1/2 tsp

Baking powder - 1 1/4 tsp

Oil - 1/2 cup

Vanilla extract - 2 tsp

Salt - 1/2 tsp

Tutti Frutti - 1/2 cup

Milk - 1 tbsp (for brushing the top of the cake)
Method
1. Pre heat the oven to 200 degrees. grease and line a 8 inch cake pan. I used a 9*5 loaf pan. Take 1 tbsp of flour from the 1.5 cups of flour and coat the tutti frutti.
3. Add the oil and beat again. Whisk in the vanilla extract.
4. Sift in the flour, baking soda, baking powder and salt. Or pre sift and add in small batches.
6. Add the tutti frutti and fold gently. Reserve 2 tbsp of tutti frutti.
7. Pour the batter into prepared pan. Sprinkle the remaining tutti frutti on top of the batter.
8. Reduce the oven temperature to 180 C and bake for about 30-40 minutes. Start checking after 30 minutes.
9. Just about 2 minutes before you remove the cake from the oven, take the cake and brush the top with milk. Put the cake back in the oven and let it finish baking for 2 minutes.
Notes
1. I used granulated sugar but pulsed it in a blender before using.
2. You can use 1 cup of sugar too. 3/4 cup was enough for us. Sometimes I have used 1 cup sugar too.
3. Brushing the cake with milk is optional. Do not open the oven too soon to brush the cake, your cake will sink if you open the oven door too soon.
4. I used 3/4 cup of tutti frutti since I had a lot of tutti frutti at hand. 1/2 cup is more than enough.
5. You can use anything other than tutti frutti also. Chocolate chips or chopped toasted nuts can also be used.
6. If you're cake is not done in the specified time, reduce the temperature to 160 C and bake a little longer.
Until next time,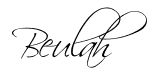 Share this post if you found it useful!