This is one of my favorite eggless vanilla cake recipes. Whenever I need to bake the egg free vanilla cake, I bake this one or this other egg free vanilla cake which uses vinegar and not yogurt. I even made this Christmas tutti frutti cake with this recipe. It's a soft, moist and delicious cake that you will definitely love.
EGGLESS VANILLA CAKE
Preparation time 10 mins | Baking time 30 mins | Serves 8-10
Ingredients
Maida - 1.5 cups

Yogurt - 1 cup

Granulated sugar - 3/4 cup

Baking soda - 1/2 tsp

Baking powder - 1 1/4 tsp

Oil - 1/2 cup

Vanilla extract - 2 tsp

Salt - 1/2 tsp
1. Pre heat the oven to 18o degrees C and grease and line a 8 inch square pan.
2.
Take the curd and sugar in a bowl and whisk well.
3. Add the oil and vanilla and whisk again.
4. Sift in the flour, baking soda, baking powder and salt. Fold gently until well combined without any lumps.
5. Pour into the baking pan and bake in the pre heated oven for 30 minutes or until a skewer comes out clean.
6. Once done, remove from the oven and let it cool for 15 minutes. Then remove the cake from the tin and let it cool completely.
Notes
1. I used granulated sugar but pulsed it in a blender before using.
Until next time,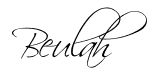 Share this post if you found it useful!