You must have seen recipes that call for cake flour and as far as I know, cake flour is not available where I live. So the next best option is making it at home!
Cake flour has lower protein content (about 8-10%) as compared to the 12% that is found in all purpose flour. This lower protein content helps to add structure to the cake making it light and soft. If you want a softer cake then you can opt for this cake flour.
It's so simple and easy and quick to make cake flour. So the next time your recipe needs a cake flour then you can instantly follow this method.
HOME MADE CAKE FLOUR
Preparation time 5 mins | Makes 1 cup
Ingredients
All purpose flour (maida ) - 1 cup

Corn flour (corn starch) - 2 tbsp
Method
1. Take 1 cup of APF (maida) in a bowl.
2. Remove 2 tbsp of flour from this 1 cup of flour.
4. Now add 2 tbsp of corn flour to replace the 2 tbsp of flour that we removed.
7.
Sift this 1 cup of flour (with cornflour) about 4-5 times so that the flour is well incorporated and aerated.
8. Sifted flour.
Your cake flour is ready to use!
I have used cake flour in many recipes, right now with about 70 cake recipes in my site, I don't remember which uses cake flour!! I only remember 2 now -
Best Ever Vanilla Cupcakes
and
White Cake recipe
uses cake flour. Do check them out.
Notes
1.
If your recipe calls for more cake flour then adjust as per the recipe. If you need 2 cups of cake flour, then remove 4 tbsp of all purpose flour from the 2 cups of APF and replace with 4 tbsp of corn flour so on and so forth!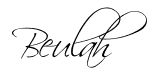 Share this post if you found it useful!