It was mela time again at my husband's office and like last year my husband was putting up a food stall and we were brainstorming on what to make this year. I wanted to make something different from last year's egg free marble cupcakes so we settled on some dessert instead of cakes/cupcakes.
And after much contemplation we decided on these mousse shots and it ended up to be a great decision! These mousse shots were the first to disappear and I was even stopped by his CEO and appreciated for the fantastic taste of these shot! I was very happy to have made my husband proud!!
I made this egg free since my husband wanted only egg free desserts. You can choose brownies with eggs and mousse with eggs too.
There is another brownie + mousse combination in my blog which is totally yum, check out this chocolate mousse brownie recipe.
EGG FREE BROWNIE MOUSSE SHOTS
Total preparation time 2 hrs | Setting time 2 hrs | Makes about 40 small cups
What you will need
Brownies

Chocolate

Mousse

Serving bowls/jars/cups - 1 used disposable cups
For the brownies
1. You can choose to use brownies with eggs too. There are many brownie recipes in this blog, click here to check them out or use your favorite brownie recipe.
2. You will need two sets of brownies. I used this egg free brownie recipe since my husband wanted full vegetarian dessert for his co workers. I made 2 sets of these brownies since I had to make a large batch.
3. Once the brownies are done, let it cool and then crumble the brownie well.
For the mousse
I used this chocolate mousse recipe. I did not alter the recipe since I needed a large amount of mousse.
Assembly
1. Keep your serving bowls/cups ready. Take 1-2 tbsp of crumbled brownie and add it to your dessert bowl and press it down firmly with a small spoon. I used a tiny tumbler.
2. Next add a layer of chocolate mousse, you can add it in a spoon. I filled a piping bag and piped it in.
3. Use a spoon to fill the mousse layer if you want to do more layers of brownie and mousse. Since I was going with only 1 layer of brownie and mousse, I chose to pipe the mousse in.
4. If you're doing more layers, add 1-2 tbsp of crumbled brownie over the mousse layer and top it with more mousse.
5. Decorate with chocolate shavings or chocolate chips. I used dairy milk shots. Let it set in the refrigerator for 2 hours before serving.
Notes
1. You can adjust the quantity mentioned depending on how much you need to make.
2. Please note, I have used a very small disposable coffee cups and I made only one layer of brownie and mousse and hence got 40 cups. If you use a larger dessert bowl/cup or make more layers of brownies and mousse, you will get lesser than 40 cups.
Until next time,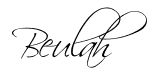 Share this post if you found it useful!