I made some brownie muffins for a potluck that I was going to but one of my friends is a vegetarian and for her, I made one batch of egg free brownie muffins so she won't be left out. I was looking at many recipes and finally settled on this recipe from tarla dalal.
I almost did not post this recipe since these muffins sink a little bit. But then these muffins tasted so good that I thought it would be such a loss if I don't share it with the world! So if you don't mind some slightly sunk in muffins then go for it! These are absolutely fudgy and extremely delicious!
EGGLESS BROWNIE MUFFINS
Preparation time 15 mins | Baking time 25 mins | Makes about 14
Ingredients
Dark chocolate - 1.5 cups (chopped)

All purpose flour (maida) - 3/4 cup

Condensed milk - 1/2 cup

Butter - 150 gms (about 2/3 cup)

Baking powder - 1 tsp

Baking soda - 1/2 tsp

Vanilla extract - 1 tsp

Instant coffee granules - 1/2 tsp

Walnuts - 1/2 cup (chopped and toasted) I did not use

Chocolate chips - 1/2 cup

Salt - 1/4 tsp
Method
1. Pre heat the oven to 180 degrees C. Line a muffin pan with paper liners. I used a silicone pan hence I skipped the paper liners.
2. In a saucepan or microwave safe bowl, add the chopped chocolate. butter and instant coffee granules. Heat until it melts completely.
4. Add the flour, baking soda, baking powder and salt and mix well.
6. Pour the batter into the muffin liners. Fill only about 3/4 of the liners and bake in the pre heated oven for 25 to 30 minutes or until a skewer comes out with only a few crumbs sticking to it. Mine was done in 25 minutes.
7. Remove from oven and let it cool for 5 minutes and then you can remove the liners(if you want) or leave it as such.
Notes
1. Using walnuts is optional. I did not use them.
2. As mentioned earlier, these muffins did sink a little bit. These are not really muffins but brownies poured in muffin tray and these are egg free brownies so it's natural that it sinks a little.
3. If using microwave to melt the chocolate and butter, melt it in short intervals, stirring in between.
Until next time,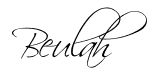 Share this post if you found it useful!