I have been looking to add ragi in our diet and my mum suggested making sweet ragi adai for the kids. Ragi is very healthy and it's good to include it in our diet atleast twice or thrice a week. This adai can be made for breakfast or even for evening snack, I'm sure kids will love it.
SWEET RAGI ADAI
Preparation time 15 mins | Cooking time 5 mins for each adai | Makes 6-7
Ingredients
Ragi flour - 1 cup

Coconut pieces - 1/4 cup

Organic cane sugar - 1/2 cup

Water - 1 1/3 to 1 1/2 cups

Cardamom powder - 1/4 tsp

Salt - a pinch
Method
1. Take the ragi flour in a bowl and add the finely chopped coconut, cane sugar, cardamom powder and salt. Mix well.
2. Boil 1.5 cups of water and add it to the ragi flour and mix gently. You will need anywhere between 1.3 to 1.5 cups of water depending on the ragi flour you use.
3. Knead the ragi flour into a slightly loose mass. Do not make it thick.
4. Take a small ball of ragi dough and place it on a greased banana leaf or plastic cover and press it flat to make a adai.
5. Heat a tawa and grease with oil. Transfer the ragi adai from the banana leaf to the tawa gently.
6. Let the adai cook for 2 minutes, then add few drops of oil around the adai and press well.
Flip the adai back and forth and cook well on both sides and then remove.
7. Do the same with the remaining ragi dough too.
Notes
1. Make sure the ragi dough is not too hard. The dough should be slightly loose as seen in the picture. Only then the adai will be soft.
2. Add warm to hot water also gives a soft adai.
3. Add water little by little until a soft dough is formed.
Until next time,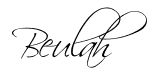 Share this post if you found it useful!