Today, November 23rd marks my blog's 3rd anniversary! This year my blogging has been very poor and I remembered late last evening that today is the blog anniversary!! So I decided to post this beautiful cake to celebrate my blog 😊
I made this cake for my husband's birthday which was about 9 months ago! I know I've been terribly slack this year but I'm glad I somehow got to write down this recipe.
I always look to bake something special for my husband's birthday. Although he's not a big fan of cakes and sweets, a birthday is a special occasion which I believe, must be celebrated with a fancy cake!
For a brief history on the neapolitan cake (which I googled), this cake was originally a frozen dessert - the neapolitan ice cream. It's presumed to have it's origin in Naples, Italy and it initially resembled the Italian flag and had many different flavors. Finally the 3 most favorite flavors - chocolate, vanilla and strawberry became the standard.
I have always wanted to bake a neapolitan cake, simply because it's a pretty looking cake! But then the recipes I looked at always had 3 different recipes for the 3 layers (strawberry, chocolate and vanilla). You can opt for such a recipe too but I prefer this kind of a recipe which uses one batter divided 3 ways. For me, this is much easier.
NEAPOLITAN CAKE
Total preparation/assembly time 45 mins | Baking time 30 mins | Serves 10
Recipe adapted from - here
Ingredients (My 1 cup = 240 ml)
Unsalted butter - 200 gms

Sugar - 1 and 3/4 cup

Eggs - 4

All purpose flour - 2 cups

Baking powder - 1 tbsp

Milk - 1 cup

Vanilla - 2 tsp

Salt - 3/4 tsp

Cocoa powder - 2 tbsp

Strawberry puree - 2 tbsp

Pink color - 2 drops
Method
Pre heat the oven to 180 degrees C. Grease and line three 7 or 8 inch round pans. I used 7 inch pans.
1.
Beat the butter and sugar until it's light and fluffy.
2. Add the eggs, one at a time, along with vanilla and beat well.
3. Sift in the flour, salt, baking powder. Add little bit of sifted flour alternate with milk and then add little more flour, alternating with milk until it's a smooth batter.
4. Divide the batter equally into 3 different bowls.
5. Keep one batter plain. Add the cocoa powder to one bowl and strawberry puree to the other bowl. Add the 2 drops of pink color too.
6. Mix all the batters until it's smooth. Pour into the prepared pans.
7. Bake in the pre heated over for 25-30 minutes or until a skewer comes out clean.
8. Once done, remove and let the cakes cool for 15 minutes and then remove from pan and allow to cool completely.
Frosting the neapolitan cake
While frosting a neapolitan cake, you need to choose the same 3 flavors you used to make the cake. So here, I chose the same chocolate, vanilla and strawberry flavors for the frosting as well. You can use any type of frosting you want. I used whipped cream, you can use butter cream too.
Ingredients
Whipping cream - 2 cups

Vanilla extract - 1 tsp

Pink color - 2 drops

Brown color - 2 drops

Icing sugar - 1 tbsp
Method
1. Add the vanilla extract to the thawed cream and beat until soft peaks. Add the icing sugar and beat until stiff peaks.
2. Divide the cream into 3 bowls and add brown color to one bowl and pink color to another bowl. Leave one bowl white.
3. Whip again until the brown color and pink color is mixed well.
4. Place a little bit of frosting on the cake board. Trim the top of the cake to level it and place it on the cake board. You can keep which ever layer you prefer first.
5. I used chocolate cake as the base layer and frosted it with brown frosting.
6. Next I placed the strawberry cake over it and frosted with pink frosting.
7. I kept the vanilla cake as the top layer and frosted the top layer with white frosting.
8. I then did a light crumb coating and refrigerated the cake for 30 mins.
9. After the crumb coat, you can do any different frosting on top of the cake. You can do rosettes or pipe any design you prefer.
I chose to do the petal frosting for the entire cake.
Notes
1. While whipping the cream, you can use cocoa powder or melted chocolate instead of brown color. And strawberry crush instead of pink color.
2. Similarly, for the pink cake, you can use strawberry crush instead of strawberry puree.
3. Soak each layer with a simple sugar syrup before placing the frosting.
Until next time,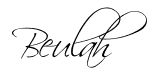 Share this post if you found it useful!