Petal frosting is a beautiful way to frost a cake. I have always wanted to do this frosting but end up doing rosettes since it's simple and easy.
This is the first time I tried this petal frosting so it's by no means, neat or perfect but I'm sure I will get better as I practice this design often!
I did this frosting on my Neapolitan Cake that I baked for my husband's birthday many months ago. The cake itself is a fantastic, delicious cake and this frosting complimented the cake beautifully!
PETAL FROSTING
Total time taken - 30 mins
Things needed
Cake

Cream to frost the cake

A small spoon

Bowl of water
Method
1. Crumb coat your cake and leave it in the refrigerator for 30 minutes. In the meantime, get your cream ready to frost the cake. You can either use buttercream or whipped cream. For this cake I used 3 shades of whipped cream since it's a neapolitan cake.
2. Fill the cream in piping bags. Cut off about 1 cm of the edge of the piping bags. Do not insert any nozzle in the piping bag.
4. Take the small spoon and dip it in water and gently wipe off the excess water and starting from the centre of the blob of cream press downwards and outwards.
5. Similarly repeat for the remaining blobs of cream.
6. When you come to the next line, again place blobs of cream at the deepest cavity of the first petal and repeat the procedure again.
7. You can use the same color cream or use different color creams.
8. Repeat it until you frost the entire cake.
Notes
1. I know this isn't perfect but it's my first attempt and I wanted to share it. I'm sure I'll get better with more trials. You can search the YouTube for petal frosting technique for a better idea.
2.
I
f possible place the blobs of cream in a straight line. As you can see, I could not maintain a straight line 😃
Until next time,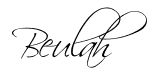 Share this post if you found it useful!