Every time I see broccoli in the supermarket, I always remember the TV shows where they portray the broccoli as a distasteful horrible vegetable, and I somehow never picked it up! One day my anni bought this veggie for her daughters and I tasted it for the first time and ever since I have fallen in love with it! Now I don't understand why people don't like this veggie!!
Broccoli is green in color with a flower head and looks like a cauliflower. Always choose a broccoli that is completely green in color. Broccoli has a lot of health benefits and it's very good to include in our diet. It has high fiber content, with high levels of calcium, protein and anti oxidants.
I sometimes include broccoli in salads, noodles and make stir fry with it. This time, I wanted to try a pulao with it and it came out really well. We had it with palak paneer.
BROCCOLI PULAO
Preparation time 15 mins | Cooking time 25 mins | Serves 2-3
Ingredients
Broccoli - 1

Basmati rice - 1.5 cups

Water - 2 cups

Coconut milk - 1 cup

Onion - 1, sliced

Ginger garlic paste - 2 tsp

Green chilli - 2 or 3

Pudina/mint leaves - 2 tbsp, chopped

Coriander leaves - 1/4 cup, chopped

Lemon juice - 1 tsp

Salt - to taste
To Temper
Oil/ghee - 3 tbsp

Cinnamon stick - 1

Bay leaf - 2

Cloves - 4

Cardamom - 2

Black stone flower - 2

Fennel seeds - 1/4 tsp

Star anise - 1
Some other pulao recipes
Method
1. Wash and soak the basmati rice for 20 minutes. Was the broccoli and separate the flower heads.
2. In a pressure cooker, add the oil and add all the tempering ingredients.
3. When a nice aroma emanates, add the sliced onions, salt and green chillies. Saute until the onions are translucent.
4. Add the ginger garlic paste and saute until the raw smell leaves.
5. Add the mint leaves and mix well. Add the broccoli and mix well.
6. Add the coconut milk. Drain the rice and add it in along with the remaining 2 cups of water.
7. Add the lemon juice and mix well. Check for salt and add the chopped coriander leaves.
8. Close the pressure cooker. Keep the flame on high and wait for the steam to come out through the vent. When the steam comes out in full force, put the cooker weight on and lower the flame to sim. Keep for 10 minutes and switch off. Wait for the pressure to settle by itself. Then open the cooker and fluff up the rice.
Notes
1. You can skip the coconut milk and add just 3 cups of water.
2. I use 1:2 ratio , rice:water.
3. I forgot to add the green chillies.
Until next time,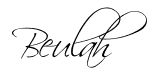 Share this post if you found it useful!