Chocolate cupcakes tastes absolutely delicious! They are a favorite with everybody! I have already posted a chocolate cupcake recipe that uses oil. I wanted to try one recipe that uses butter and this cupcake turned out fabulously. I made some regular cupcakes and some mini cupcakes for our prayer group and it was very well received!!
Here's the link for egg free chocolate cupcakes.
CHOCOLATE CUPCAKES
Preparation time 20 mins | Baking time 18 mins | Makes about 24
Recipe source - here
Ingredients
Butter - 1/2 cup, 115 gms softened

Sugar - 1.5 cups

Eggs - 2 large

Flour - 1.5 cups

Cocoa - 1/2 cup

Buttermilk - 1/2 cup

Water - 1/2 cup

Baking soda - 1 tsp

Salt - 1/4 tsp
For frosting
Whipped cream - 2/3 cup (I used tropolite)

Icing sugar - 1 tbsp

Vanilla extract - 1 tsp
Some other cupcake recipes
Method
1. Prepare the buttermilk. Check this link on how to make buttermilk for bakes.
2. Pre heat the oven to 180 degrees C. Line a muffin tray with paper liners.
3. Cream the butter and sugar in a large bowl. Add the eggs one at a time along with vanilla and beat well.
4. Sift in the flour, cocoa powder, baking soda and salt.
5. Add the buttermilk and mix well until there are no lumps.
6. Add the coffee powder to the water and add it to the batter. Mix until the batter is smooth.
7. Fill the paper liners upto 2/3rd of it's height and bake for about 15 to 18 minutes or until a skewer comes out clean.
8. Remove the tray from the oven. After 2 minutes, remove the cupcakes from the tray and let it cool completely.
9. While the cupcakes are cooling, add the vanilla to the whipped cream and beat until soft peaks. Then add the icing sugar and beat until stiff peaks are formed.
10. Take the cream in a piping bag and frost as you wish.
Notes
1. For more details on whipping cream, check this post on how to whip cream to stiff peaks.
2. You can frost this cake with any frosting that you like.
Until next time,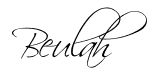 Share this post if you found it useful!