My mom makes a lot of mochakottai kuzhambu and I simply love it! My childhood memories are all filled with me picking up and eating the softly cooked mochai every time I go by the kitchen!
This is the dried variety of mochai and it is called as field beans in English. When ever I want to make kuzhambu and don't have the appropriate veggies for kuzhambu, I always make this mochai kuzhambu.
MOCHAI KOTTAI KUZHAMBU
Soaking time - overnight | Preparation time 20 mins | Cooking time 20 mins | Serves 3-4
Ingredients
Mochai - 1 cup

Onion - 2 medium, chopped

Tomato - 3 large, chopped

Garlic - 1/3 cup

Ginger - 1 inch piece, chopped

Curry leaves - 2 sprigs

Hing - 1/4 tsp or 2 small pieces

Kuzhambu masala - 2 tbsp

Coriander powder - 2 tsp

Turmeric powder - 1/4 tsp

Tamarind water - 1/4 cup

Cumin powder - 1 tsp

Salt - to taste
To Temper
Oil - 3 tbsp

Mustard seeds - 1 tsp

Urad dal - 1/2 tsp

Fenugreek seeds - 1/4 tsp
Method
1. Soak the mochai in about 2 cups of water overnight. The next day, pressure cook the mochai with 1.5 cups of water for about 6-7 whistles or until the mochai is well cooked.
2. In a kadai/pan, heat oil and add the mustard seeds, urad dal, fenugreek seeds, hing and curry leaves.
3. When the mustard seeds splutter, add the onion and garlic and saute for 2 minutes.
4. Then add the ginger and continue to saute until the onions turn translucent.
5. Add the tomatoes and cook until soft.
6. Now add the kuzhambu masala, coriander powder, turmeric powder and salt. Cook for another 3 minutes.
7. Add the pressure cooked mochai along with the remaining water and mix well.
8. Add the tamarind water and mix again. Add about 1.5 cups of water and let the kuzhambu cook well for about 8-10 minutes.
9. Then add the cumin powder and let it boil for 3 more minutes, add some coriander leaves and switch off.
Notes
1. Using shallots for kuzhambu makes it very tasty.
2. You can add some other veggies also along with mochai while making this kuzhambu.
3. You can add coconut paste or some dal to give you a thick consistency to the kuzhambu. My mum adds coconut sometimes and sometimes she doesn't add.
Until next time,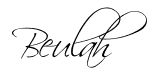 Share this post if you found it useful!