I have a habit of buying fresh vegetables everyday. We are blessed to have a good vegetable vendor closeby who stocks fresh veggies everyday so I never buy in bulk and load the fridge. The down side of this is when there is an emergency! When there were some untoward news about our chief minister and the entire city shut down in a matter of hours, I was stuck with no veggies to cook!!
However, eggs are so versatile in nature, it always comes in handy when everything else fails. So on this particular day when I was stuck not having any vegetables to cook I made this pepper egg roast and kuthiraivali moong dal khichidi and it was one of the tastiest meals ever!! Simple and easy!
EGG PEPPER ROAST
Preparation time 15 mins | Cooking time 10 mins | Serves 2
Ingredients
Boiled eggs - 2

Onion - 1, chopped

Ginger garlic paste - 1 tsp

Turmeric powder - 1/4 tsp

Garam masala - 1/4 tsp
Fennel powder - 1/4 tsp

Pepper powder - 1 tsp

Coriander leaves - few

Salt - to taste

Oil - 2 tbsp

Cumin seeds - 1/2 tsp
Method
1. Boil the eggs and cut in half.
2. In a pan, heat the oil. Add the cumin seeds and let it splutter.
3. Add the chopped onions. Add some salt and saute until the onions are translucent.
4. Add the ginger garlic paste and saute until the raw smell leaves.
5. Add all the masalas and mix well. If it's too thick and dry, add a tbsp of water and mix well.
6. Now add the cut boiled eggs and mix with the masala. Be gently so that the yolk does not come out. Cook for 3 minutes.
7. Add some chopped coriander leaves and switch off.
Notes
1.
Here's a post on how to make the perfect hard boiled eggs.
2. I always make a batch of ginger garlic paste with pudina hence my paste is green in color.. You can just add ginger garlic paste. And if you have mint leaves, add it along.
Until next time,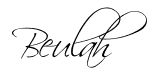 Share this post if you found it useful!