My husband and my father in law are such big fans of idli from murugan idli kadai! Me not so much as I don't like idlies too much. But it is true that the idli from this shop is so soft and spongy that even a person like me, who is not fond of idli's, can be tempted to have some.
So when I came across this recipe (which claimed to be murugan idli kadai idli recipe), I wanted to give it a try. I'm sure no hotel will divulge their trademark recipe secrets and I'm also sure there is more to the softness of the hotel's idli than what we are using here. Having said that, this idli did come out quite soft.
Of course, I still prefer my original recipe for soft idlis but if I want some idli batter quickly then I most definitely give this a go and it always works out well.
I made this in my mixee, y
ou can make it in the grinder too. Probably the grinder will give an even more softer idlis.
MURUGAN IDLI KADAI IDLI
Soaking time 6 hrs | Grinding time 10 mins | Cooking time 10 mins
From here
Ingredients
Idli rice - 2 cups

Urad dal - 1 cup (ulutham paruppu)

Methi seeds - 1/4 tsp (vendhyam)

Cooked rice - 1/2 cup

Salt - as needed

Cold water - as needed
Method
1. Wash and soak the urad dal and rice separately. Add the methi seeds to the urad dal and let it all soak for 6 hours.
2. After 6 hours, drain the urad dal and add it to the mixee and add a little cold water. Grind till it's smooth. Add water as needed until the batter is smooth.
3. Transfer to a large vessel.
4. Next drain the soaked water and add the rice. Add little water and grind till it's smooth.
5. Add the cooked rice and grind again till it's smooth.
6. Transfer to the vessel and mix well.
7. Add required salt and mix well again.
8. Cover and let it ferment overnight or for 8 hours.
9. By the end of 8 hrs, the batter would have risen considerably.
How to make idli
1. Grease the idli mould. Add water to the steamer and let it start boiling.
2. Mix the batter well and pour small ladle full of batter in the idli moulds.
3. Place it in the steamer and steam for 8-10 minutes.
4. After 8 minutes, insert the tip of the knife to see if the idlis are done.
5. Switch off and let it rest for 3 minutes. Then remove the idli moulds from the steamer.
6. Dip a spoon or knife in water and scoop out the idlis from the mould.
Enjoy with sambar or chutney.
To make dosa, dilute the idli batter with a little water and then make dosa. Check the link given below on how to make soft idlis for details on dosa as well.
Notes
1. When you grind the batter, make sure the blender/mixee does not get too hot. Then your idlis will not come out well. Use ice cold water to make sure the urad dal does not get heated up while grinding.
2. Make sure you use good quality urad dal.
3, For more tips and tricks, check out this post how to make soft idlis.
4. During hot summers, you can ferment for 6-8 hours, in winters ferment for 8-10 hours.
Until next time,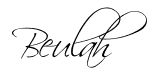 Share this post if you found it useful!