This is an easy and quick hot fudge sauce that you can make in a few minutes to pour over your cakes or ice creams. It's easy to make and works well in an emergency. If you've baked a cake and find it to be less sweet, you can pour this over your cake and it will be just perfect! I used this to pour over my chocolate poke cake and everybody loved it so much! Tastes really yum!
QUICK HOT FUDGE SAUCE
Preparation time - 3 mins | Cooking time 5 mins | Makes about 1.5 cups
Ingredients
Condensed milk - 1 can (395 gms)

Chocolate chips - 1 cup (dark or semi sweet)
Method
1. Take the chocolate chips and condensed milk in a sauce pan and keep whisking until the chocolate chips melts completely.
2. Or you can microwave in a microwave safe bowl for 2 minutes and whisk well.
Use as needed.
Notes
1. You can add up to 1.5 cups of chocolate.
2. You can add some instant coffee granules or vanilla extract too.
Until next time,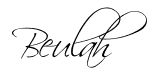 Share this post if you found it useful!