Keerai is a staple in South Indian homes.
Including any variety of keerai at least 3 days a week is very good for health.
Siru Keerai is rich in iron, vitamins and fibre.
You can make a masiyal or a poriyal with siru keerai. I usually make a masiyal with siru keerai or arai keerai but this time I decided to make a poriyal.
I make the poriyal slightly different and this makes it really tasty. Instead of using just grated coconut, I add some garlic and green chillies and then add it in which gives the keerai a unique taste.
SIRU KEERAI PORIYAL
Preparation time 15 mins | Cooking time 10 mins | Serves 2
Ingredients
Siru keerai - 1 bunch

Onion - 1 chopped

Turmeric powder - 1/2 tsp

Salt - to taste
To grind
Coconut - 5 small pieces

Garlic - 4-5

Green chilli - 1
To Temper
Oil - 2 tbsp

Mustard seeds - 1/2 tsp

Uran dal - 1/4 tsp

Cumin seeds - 1/2 tsp

Curry leaves - 1 sprig

Red chilli - 1
Method
1. Pluck the leaves of the siru keerai. Remove the large stems, you can keep the tender stems.
2. Wash the keerai in water to remove the mud.
3. In a kadai heat oil. Add the mustard seeds, cumin seeds. When it splutters add the urad dal, curry leaves, red chilli.
4. Add the chopped onions and saute until it turns translucent.
5. Add the turmeric powder and mix well with the onions.
6. Add the keerai and mix with the onions. Sprinkle some water and cook for 5 minutes. Add required salt.
7. Keerai will cook fast and the leaves will wilt and reduce.
8. In the meantime, grind together the coconut, garlic and green chilli.
9. When the keerai is completely cooked, add the coconut mixture, cook for 2 minutes and switch off.
Notes
1. No need to add extra water to cook the keerai, it will leave out some water. Just sprinkle some water.
2. Adding turmeric powder is optional.
3. You can chop the keerai before cooking too.
4. Increase the chillies if you like it more spicy.
Until next time,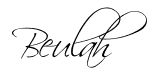 Share this post if you found it useful!