I have always wanted to make a poke cake simply because it looks so delicious! You cannot go wrong with a poke cake, there are so many components to it which makes the cake so good. There are many different flavors of poke cake that can be made but for me it is always chocolate!! So I made a simple and easy chocolate poke cake.
This chocolate poke cake is a straight forward recipe and it is not difficult to make.
CHOCOLATE POKE CAKE
Preparation time 20 mins | Baking time 40 mins | Makes one 9 inch cake
From - here
Ingredients (My 1 cup = 240ml)
For the cake
All purpose flour (maida) - 1 and 3/4 cup

Eggs - 2

Oil - 1/2 cup

Buttermilk - 1 cup

Baking powder - 1 tsp

Baking soda - 2 tsp

Cocoa powder - 3/4 cup

Sugar - 2 cups

Coffee - 1 cup

Vanilla - 2 tsp

Salt - 1 tsp
For the chocolate sauce
Condensed milk - 1 tin (395 gms)

Chocolate chips - 1 cup
For the frosting
Whipping cream - 2 cups (I used tropolite)

Cocoa powder - 6 tbsp

Icing sugar - 2 tbsp

Vanilla - 1/2 tsp
To decorate
Chocolate chips

Chocolate syrup
Method
1. Preheat the oven to 180 degrees C or 350 degrees F. Grease a 9 inch baking tray or a 10

x

13 baking pan.
2. In a large bowl, beat the eggs and vanilla till it's frothy. Add the sugar and beat again.
3. Add the oil and buttermilk and beat again.
4. Sift in the flour, baking powder, baking soda, salt and cocoa powder.
5. Add the coffee and beat until the batter is smooth. Do not over beat the batter.
6. Pour into the prepared pan and bake for about 40-45 minutes or until a skewer comes out clean.
7. In the meantime, take the condensed milk and chocolate chips in a sauce pan.
8. Heat in medium flame until the chocolate is melted and it becomes a smooth homogeneous mixture. Set aside to cool.
9. Once the cake is baked, remove from the oven and poke holes in it with the help of a chop stick or a spoon.
10. Pour the chocolate mixture onto the cake, make sure you cover the entire cake. Set aside to cool completely. Once cool, chill the cake in the refrigerator.
11. Frosting - Take the whipping cream in a bowl, add the vanilla and beat until soft peaks are formed.
12. Add the icing sugar and sift in the cocoa powder and beat again till stiff peaks are formed.
13. Spread this whipped cream over the chilled cake.
14. Decorate with chocolate chips and chocolate syrup.
Notes
1. For the frosting, I used pre sweetened whipping cream. If your cream is not sweetened then add 1/2 cup of powdered sugar.
2. While pouring the chocolate sauce over the cake, make sure the sauce gets into the holes made in the cake.
3. To make the coffee, take 1 cup of hot water and mix in 1 tsp coffee powder. I used nescafe.
4. If you want a strong coffee, you can add more coffee powder.
5. I used granulated sugar for the cake but pulsed it in a blender after measuring.
6. Check this link on how to make buttermilk for cakes.
Until next time,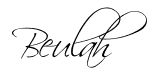 Share this post if you found it useful!