Sambar is a staple of South India, we make sambar every week and sometimes many times a week! I usually make my sambar with toor dal, you can add some split moong dal as well. Sambar can be made with multiple veggies or with a single vegetable. This time I made it with okra.
Vendakkai sambar tastes really good, the only thing to note is to make sure the vendakkai does not become sticky. To avoid the stickiness, cut the okra into 1 inch pieces and saute the okra separately before adding it to the sambar. By cooking it this way, you can make a delicious non sticky okra sambar.
VENDAKKAI SAMBAR
Preparation time 20 mins | Cooking time 25 mins | Serves 3
Ingredients (My 1 cup=240 ml)
Vendakkai - 1/2 kg

Shallots - about 20

Tomato - 1, chopped

Tamarind - lemon sized ball

Water - 1.5 cups

Ghee - 1 tsp
To add in the pressure cooker
Toor dal - 1/2 cup

Water - 1 cup

Sambar powder - 2 tbsp

Turmeric powder - 1/2 tsp

Cumin seeds - 1 tsp

Red chilli powder - 1 tsp

Garlic - 6 pods

Curry leaves - 1 sprig

Coriander leaves - few chopped

Tomato - 1, chopped

Oil - 1 tsp

Salt - to taste
To Temper
Oil - 2 tbsp

Mustard seeds - 1/2 tsp

Urad dal - 1/4 tsp

Curry leaves - 1 sprig

Red chilli - 2
Method
1. Wash and soak the toor dal for 30 minutes. Cut the okra into 1 inch pieces and dry roast them in a kadai for 5 minutes and set aside. Soak the tamarind in 1/2 cup of water for 15 minutes and extract the juice.
2. In a pressure cooker, add the soaked toor dal and add 1 cup of water.
3. Add the sambar powder, turmeric powder, chilli powder and salt to it. A
dd the garlic, cumin seeds, curry leaves. Chop 1 tomato and add it too.
4. Add 1 tsp oil, close the cooker and pressure cook for 3-4 whistles. Once the pressure settles, open and mash the dal. Set aside.
5. In a kadai, heat the oil. Add the mustard seeds, urad dal, curry leaves and red chillies.
6. When the mustard seeds splutter, add the shallots and cook till it turns translucent.
7. Add the second chopped tomato and cook till it softens.
8. Add the sauteed okra and mix well. Add the mashed toor dal and 1 cup of water. Mix well.
9. Cook for about 10 minutes until the okra is cooked well. Check for salt.
10. Once the okra is cooked, add the tamarind water. Mix well.
11. Add a tsp of ghee and some coriander leaves and switch off.
Notes
1. I used a total of 2.5 cups of water. 1 cup to cook the dal, 1/2 cup for the tamarind and another 1 cup while cooking the okra. You can add more water too.
2. Adding all the masala with the dal and pressure cooking makes the sambar very flavorful.
3. Check out the other sambar recipes.
Until next time,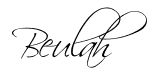 Share this post if you found it useful!