This is a tasty and rich egg gravy which goes very well with pulao or with roti. It's easy and simple to make and loved by kids too! I made this gravy with a puree of onion and tomato as we were having some kids over for lunch. If you prefer to have a little texture in your gravy then you can finely chop the onions and tomatoes and add it in.
EGG GRAVY
Preparation time 15 mins | Cooking time 20 mins | Serves 3
Ingredients
Eggs - 5, hard boiled

Onion - 1

Tomato - 2

Cashews - 10

Green chillies - 2

Ginger garlic paste - 1 tsp

Mint leaves - few

Red chilli powder - 1 tsp

Turmeric powder - 1/4 tsp

Cumin powder - 1/2 tsp
Fennel powder - 1/2 tsp
Garam masala - 3/4 tsp

Kasturi methi - 1 tsp

Water - 1/2 cup

Coriander leaves - few chopped
Whole spices
Oil - 2 tbsp

Cinnamon - 1

Bay leaf - 2

Cardamom - 2

Cloves - 3

Star anise - 1
Method
1. Grind the onions and tomatoes together. Soak cashews for 10 minutes and grind them in a blender with little water and set aside.
2.
Boil the eggs and after peeling the shells, slightly core the eggs and set aside.
3. In a pan, heat the oil. Add the cinnamon, clove, bay leaf, cardamom and star anise. Fry for a minute.
4. Add the onion and tomato puree and the green chillies. Add some salt and cook till the oil separates.
5. Add the ginger garlic paste and saute till the raw smell leaves.
6. Add the cashew paste and mix well. Add the chopped mint leaves.
7. Now add the masalas, the turmeric powder, cumin powder, fennel powder, garam masala and red chilli powder.
8. Add water and cook for 3 minutes. Add the kasturi methi and mix well.
9. Add the eggs and mix in with the gravy. Add some chopped coriander leaves and switch off.
Notes
1. Check this link on how to make the perfect hard boiled eggs.
2. You can add 2 tbsp of cream for an even richer gravy.
Until next time,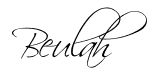 Share this post if you found it useful!